About Carly
Dear Friends and Readers,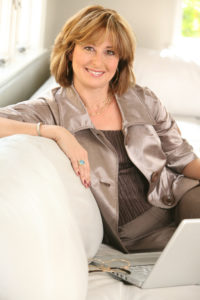 WELCOME! No, this isn't my first new website, but I love things that are sparkly and new … and pink! And it was time.  I have been writing Romance for the last 21 (ack!) years and I've been  published for the last 15, and in that time, I've learned a lot about you, my valued readers.  One thing I've discovered is that you like to know about me. There's a section about Carly at Home and another for Carly at Work (which is funny because I work at home), but you'll definitely see the difference!  But I'll start you off with some FUN FACTS … and then you can look around the rest of the site.
I hope you enjoy and come back often for updates.
Best Wishes,
Carly
Fun Facts
Real name … Karen Drogin (which explains why my husband Phil isn't Phil Phillips)*
*note – now there IS a Phil Phillips, American Idol singer … no relation to the non-Phil Phillips!
Previous career … Lawyer but not one who enjoyed herself!
Favorite color … Pink and only PINK!
Astrological sign … Cancer—July 7th
Real hair color … Dark, dark brown, no gray!
Hair color and style now … I'm dark blonde with highlights – similar to my photo above – but I wear it curly.
Favorite season … Fall. Why else do I live in New York? Although I have a second home in Florida … with age comes the need for warmth!
Favorite ice cream flavor … Vanilla or Coffee ice cream (with hot fudge syrup) – but I LOVE Tasti D'Lite frozen yogurt! Vanilla please!
Favorite TV show … I watch so much television thanks to DVR but it's been awhile since I've had a can't miss TV show.  Alias was my last!
Favorite afternoon soap operas … All My Children, One Life to Live, and General Hospital (ABC soaps)
Family pets … Bailey, a soft-coated Wheaten Terrier girl and Brady a Havanese boy.
Number of kids … 2 girls, Jackie age twenty-one and Jennifer age sixteen (as of 2013)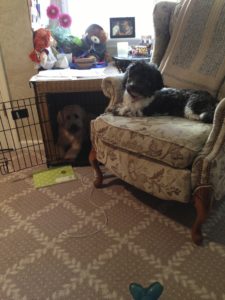 Married? … Yes! 24 years this summer to my college sweetheart Phil. And contrary to popular belief among friends who like to make fun of him, his name is NOT Phil Phillips or Phillip Phillips, but Phil Drogin (which they know but prefer to tease him anyway) Come on guys, isn't it enough his wife writes "those" books? *g*
Favorite way to spend a day … Shopping, soap opera watching in the afternoon with the dogs at my side, hanging with my girls and my mom, and of course my husband on the evenings and weekends!
Favorite Sports Teams … Baseball – NY Mets. Note, my husband was born and raised in Massachusetts making him a Boston Red Sox fan and as a New Yorker now, a Mets fan with me. My mom's a die hard NY Yankees fan which makes for a lot of fun in our family.  As for football – we're all New England Patriots fans … after all we named our dog Brady after Tom!
Biggest vice … Buying makeup – it's embarrassing the amount I own! And handbags which I'll wear for awhile, sell and buy something new! Be sure to check out my Favorite Things page!
Family time … Evenings after 7 PM. Everyone including the dogs hang out and watch TV! Although now my oldest is in college and I only have my youngest left for a year and a half … ::sniff:: 
Exercise? …I used to say I think about it three times a day.  Now I go on the treadmill for a minimum of 3 days a week/30 minutes.  I read on my iPad Mini and listen to my favorite playlist. I lost my dad and I am trying to take care of my heart – because he would want me to and so does my family! 
Also read Carly's DIARY OF A CINDERELLA STORY – Carly's Kelly Ripa story!