NY Times, Wall Street Journal, and USA Today Bestseller, Carly Phillips is the queen of Alpha Heroes, at least according to The Harlequin Junkie Reviewer.. Carly married her college sweetheart and lives in Purchase, NY along with her crazy dogs who are featured on her Facebook and Instagram pages. The author of over 75 romance novels, she has raised two incredible daughters and is now an empty nester. Carly's book, The Bachelor, was chosen by Kelly Ripa as her first romance club pick. Carly loves social media and interacting with her readers.
Want to keep up with Carly? Sign up for her newsletter and receive TWO FREE books!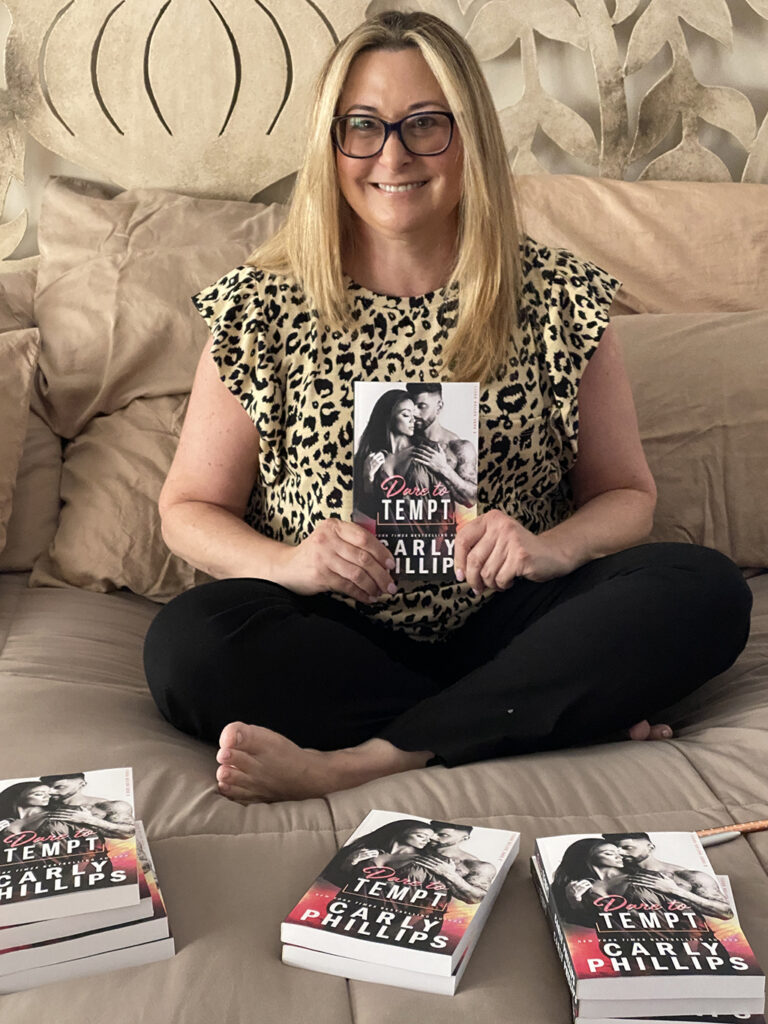 Would you like to schedule a radio, print, or television interview with Carly?
For interview requests please contact:
Chasity Jenkins-Patrick
Business Manager
chasityjp@gmail.com
For ARCs, Bookstagram, Blog Tours and Booktokers please contact:
Danielle Sanchez
Wildfire Marketing Solutions
Dani@wildfiremarketingsolutions.com
For foreign translation inquiries please contact:
Marisa A. Corvisiero, Esq.
Corvisiero Literary Agency
marisa@corvisieroagency.com