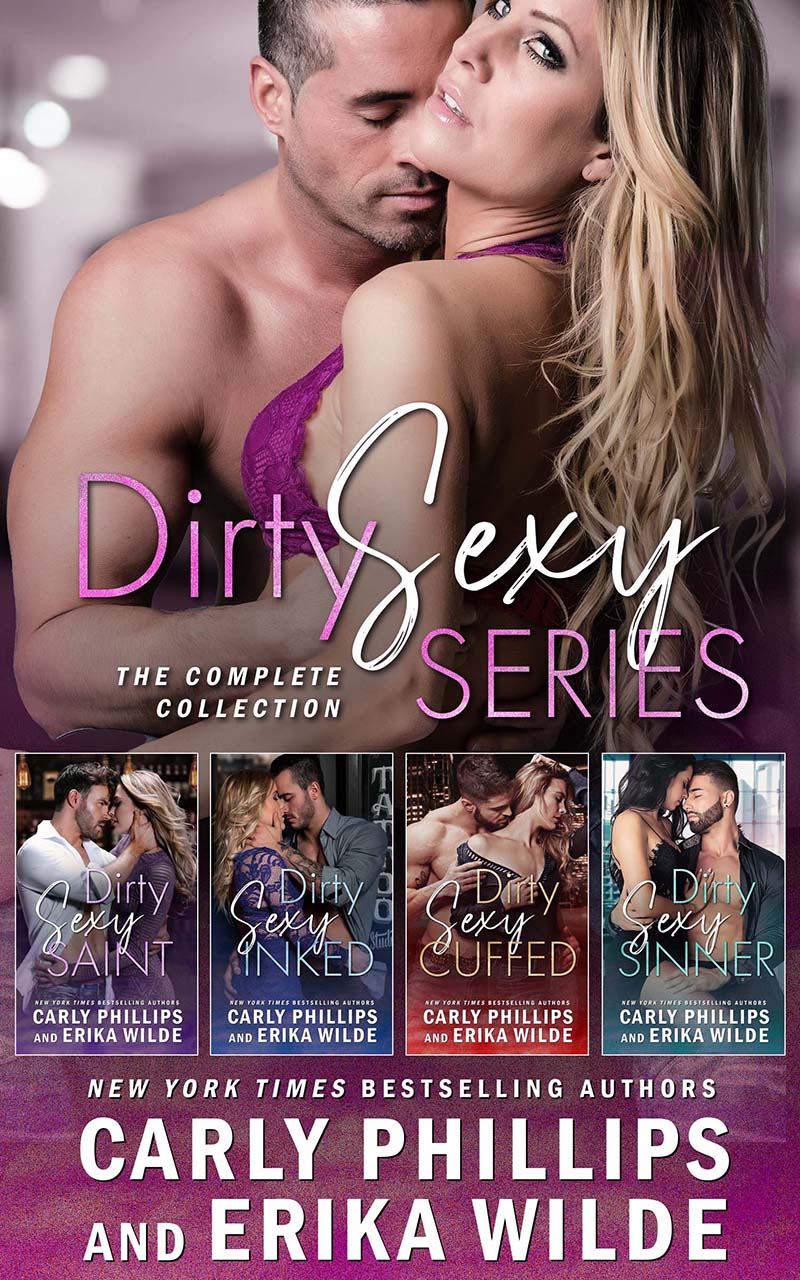 The Dirty Sexy Series Box Set
Series:
Tropes:
Release Date
: May 17, 2017
All 4 full-length Dirty Sexy novels (the entire series) are now available in a box set!
DIRTY SEXY SAINT
Clay Kincaid knows he's more a sinner than a saint. Especially when it comes to women. With a rough and damaged past that has left him jaded, he doesn't do committed relationships. But he does like sex—the hotter and harder, the better. He likes it fast and filthy, which is why he refuses to even touch someone as sweet and guileless as Samantha Jamieson. Until he discovers that she likes it just as down and dirty as he does.
DIRTY SEXY INKED
Breaking hearts is what wild and rebellious Mason Kincaid does best. Hit it and quit it is his motto, and with his bad boy reputation and tattoos, he doesn't lack for female companionship. Until one hot night with the one woman he swore he'd never touch becomes an all consuming addiction he can't kick. Katrina Sands has been his best friend for years, but now that he knows what she feels like, and tastes like, there is no going back to being just friends. Hot, dirty sex has never felt so good…or so right.
DIRTY SEXY CUFFED
As a cop, Levi Kincaid is all about discipline and control . . .in the bedroom, and out of it, and he's always been very careful about choosing women who abide by his rules. Hot sex and intense pleasure? No problem. Emotional commitment and forever promises? No way. But he never anticipates falling for a blue eyed angel who makes him want to cuff her to his bed and do dirty, sexy things to her. And that control of his? It doesn't stand a chance against Sarah Robins, the one woman he can't resist . . .
DIRTY SEXY SINNER
After a lifetime of lies, deceit and betrayal, Jackson Stone isn't a man who trusts easily—with women being at the top of the list. Now he's all about control in every aspect of his life. Especially between the sheets. Hot, mutual pleasure with a woman? No problem, as long as he's in charge. But there's something different about sexy bartender Tara Kent that he finds irresistible, in bed and out. Something that has him willing to compromise his principles and bend his rules. Let the sinning begin.