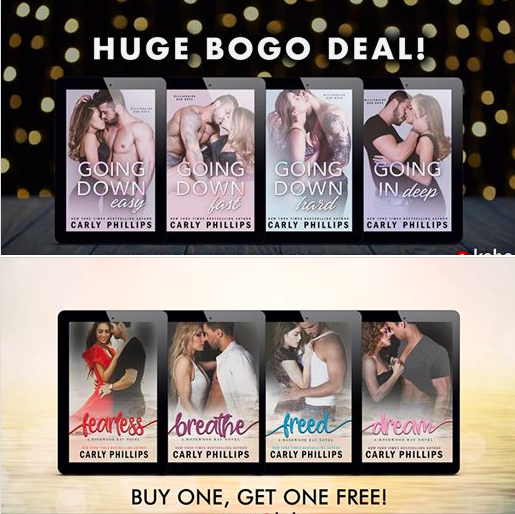 Read my BILLIONAIRE BAD BOYS, ROSEWOOD BAY & every other Carly book for half price! 
Read on for how!
BOGO (Buy One, Get One FREE)
EVERY CARLY INDIE BOOK IN MY CATALOG!!!!!
If you have a device (phone, tablet, computer), that can download an app and you like saving money on books, this announcement is for you!
As one more added bonus, you automatically get $5 credit to use on your first book immediately after downloading the FREE Kobo reading app.
Kobo App Download Page Link:
You can download on all your devices!