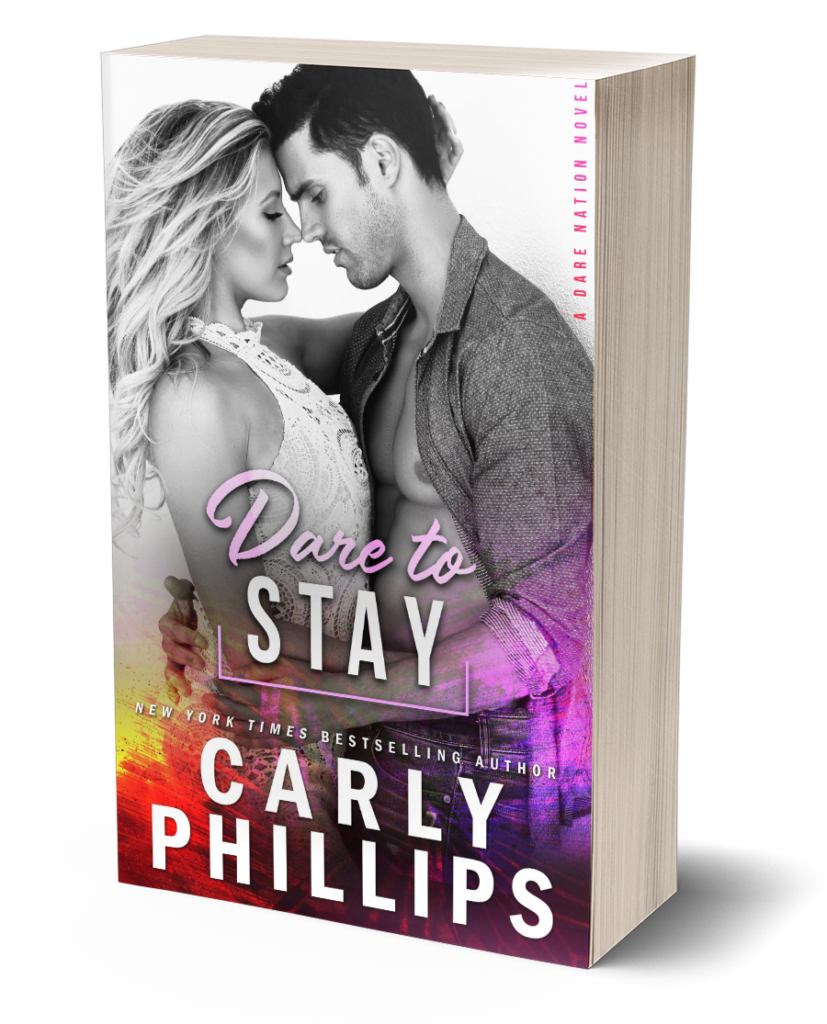 Dear Reader:
DARE TO STAY IS HERE! You can finally read the last Prescott brothers' story!
Braden and Willow will steam up your pages!
***** The second chance romance between Braden and Willow was filled with so much emotion from the heartbreaking moments to the heartwarming ones, you can't help but fall in love with this couple and root for their HEA. Melissa, Bookaddict_Fanatic, Bookbub Review
Get your copy today:
Kindle: smarturl.it/DTStayKindle
Nook: smarturl.it/DTStayNook
Apple: smarturl.it/DTStayApple
Kobo: smarturl.it/DTStayKobo
Googleplay: smarturl.it/DTStayGoogleplay
AmazonPrint: smarturl.it/DTStayAmazonPrint
Audible: smarturl.it/DTStayAudible
iTunesAudio: smarturl.it/DTStayiTunesAudio
Amazon Audio: smarturl.it/DTStayAmazonAudio
Take care and happy reading!
Xo
Carly