Saturday at my blog is about what are you reading – usually – today it's about a book I read and fell in love with – Jeannie Moon's THIS CHRISTMAS. I have to say Jeannie is pretty fantastic too. If you want a heartwarming holiday novella between two people meant to be, I really highly recommend this book – on sale for a limited time for .99! Jeannie is doing a generous giveaway below too. Read on for BUY LINKS and more.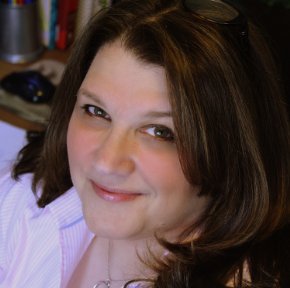 The Giant Christmas Tree
I'm thrilled to be back with Carly, especially in December when celebrations of love and family are everywhere. In my new Christmas novella, This Christmas (which is on sale for .99 for the next few days!) traditions play a major part in setting the scene.
Sabrina Gervais, my heroine, is part of a wonderfully close family and they decorate their coastal Holly Point, Long Island home from top to bottom for the holidays, including a big Christmas tree they get from a local tree farm. I decorate extensively as well, but we don't do real trees in my house anymore, and let me tell you why.
About fifteen years ago we had what we have come to know in my family as the "Tree Incident." The children were 10, 8 and 6 and since our trees always dried out before we were ready to take them down, we decided to go to a tree farm to cut our own. I thought fresher was better.
The day before our outing, youngest was riding his bike, ran over something in the driveway, and flipped over the handlebars. It was a bad fall, but he was wearing a helmet, so his noggin was spared. His mouth, however, not so lucky. The poor kid was a mess. He ended up losing a front tooth in the following days, but what we knew immediately was that he was in no shape to tree farm. So, I stayed home and watched cartoons with my banged-up little guy, while my daughters and my husband went to find a tree.
I don't have a big house. I have a front-to-back split level, but what I do have is a vaulted ceiling that's twelve feet at its highest point. I love that I can have a tall tree and my husband and the girls went out to look for our eight-footer.
A few hours and several phone calls later, and my tree farmers pulled in the driveway with a large evergreen lashed to the roof of our station wagon. I was so excited to get it inside and start decorating. And that's when I noticed it was sticking off the ends of the car. BOTH ENDS. And eight-footer this was not.
Once my husband wrestled the tree in the front door, I looked at the trunk. It had to be a foot in diameter. After hearing the stories about how hard it was to cut down with a hand saw, we tried to stand it up. Needless to say, it did not fit in the tree stand and the top of the tree bent at the ceiling line. Yup. It was over twelve feet tall.
Hubby went out and bought a new tree stand, cut away at the base of the trunk, and eventually the tree stood. Victory! No. We took off the netting and it was like the scene in National Lampoon's Christmas Vacation when the tree explodes. Fortunately, there was no squirrel, but the tree that was still brushing the ceiling was taking up half my living room. HALF! And I didn't have enough lights, or garland or ornaments.
I stared at my husband and my daughters and shook my head. "I wanted a big tree, but not this big!" I said. My husband was cold and tired and I think he might have growled, but it was my middle daughter who put it in perspective. She looked up at the tree with its dense branches and bent top and said, "It didn't look that big next to the sky."
Out of the mouths of babes.
So, after making a few trips for more decorations and lights, the tree was finished. There were too many branches near the floor to put presents under the tree. We had to move several pieces of furniture so we could walk through the room and the star wasn't square on top, but tilted off to one side. We had to tie it to the stair railing with dental floss because the cat enjoyed climbing into the branches, and the last thing we needed was for the blasted thing to fall and take out the front window.
In the end, we had a good laugh over it. The tree was a great conversation piece and it has been a good story for years. Did it stay fresher than a pre-cut tree? NO! I had more needles in my house than ever before. I think I was still vacuuming up the little suckers in June.
It was then that we decided to buy a fake tree. We still have it. It fits the room perfectly, but it's never going to give me a story like the one I just told you.
GIVEAWAY
I have a copy of your choice of book from my digital back list and a lighthouse tree ornament for one commenter. Do you have any holiday stories that have come part of your family folklore? Share it with me in the comments!
Please stay in touch!
My spam-free newsletter is only sent when there's something wonderful to share. You can sign up here.
Like my Facebook page for lots of book related fun.
And find me on Amazon. All my books are listed and remember my Christmas in New York novella, This Christmas is on sale through Wednesday, 12/17. You can read an excerpt on my website.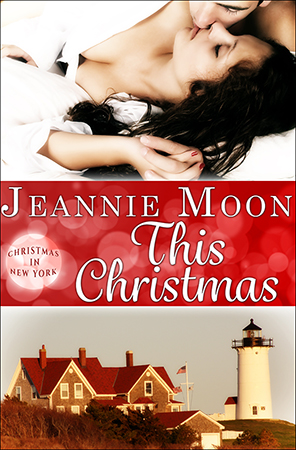 A little about This Christmas:
Single mother Sabrina Gervais has built a happy life with her daughter Charlotte in their eastern Long Island hometown of Holly Point. Having Charlie meant putting some of her own dreams on hold, but Sabrina is content to surround herself with family and friends, safe from the realities of the outside world. She had enough of that when the man she loved broke her heart.
Jake Killen's career in professional hockey has brought him many rewards on and off the ice, but returning to New York brings back a flood of memories he wasn't prepared for. When he sees Sabrina again, he discovers that he didn't just walk away from her ten years ago, but also from their unborn child.
Struggling with anger, guilt, and chemistry that's off the chart, Sabrina and Jake wonder if they can find love again and, this Christmas, make all their wishes come true.
About Jeannie
Jeannie Moon has always been a roman¬tic. When she's not spinning tales of her own, Jeannie works as a school librarian, thank¬ful she has a job that allows her to immerse herself in books and call it work. Married to her high school sweet¬heart, Jeannie has three kids, three lovable dogs and a mischievous cat and lives in her hometown on Long Island, NY. If she's more than ten miles away from salt water for any longer than a week, she gets twitchy. Visit Jeannie's web¬site at www.jeanniemoon.com