The Dares are back! Dare Nation is coming!
Return to my sexy Dare world of rich billionaire sports heroes in my new DARE NATION SERIES! First up? DARE TO RESIST on May 12 at a very special $3.99 discounted preorder price!
You've seen the placeholder covers and you've read the blurb. But you can now see the gorgeous cover for it AND all of the series below. Check them out and let me know what you think!.
I promise you'll see the original Dares you know and love while meeting new ones too. And like the original Dares and the NY Dares, every book in Dare Nation stands alone.
Read on to see the Dare Nation covers below!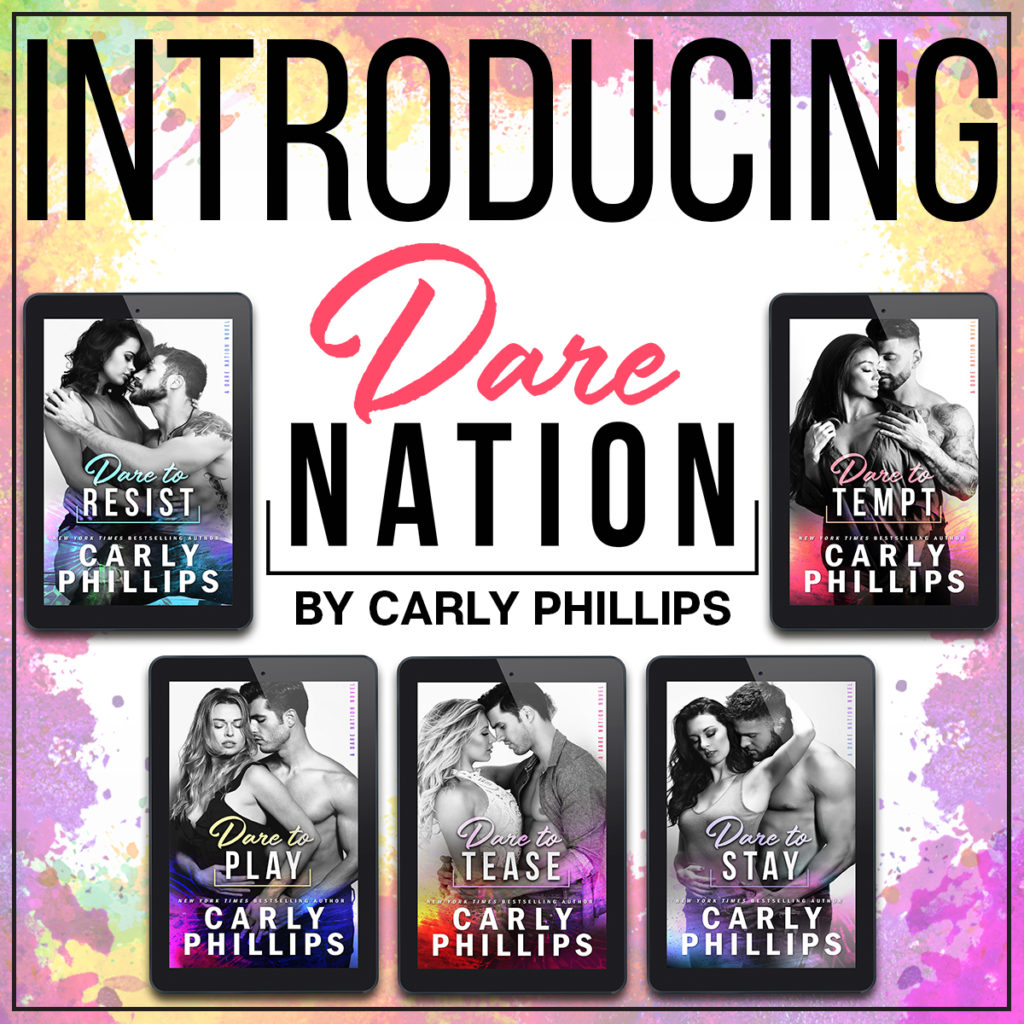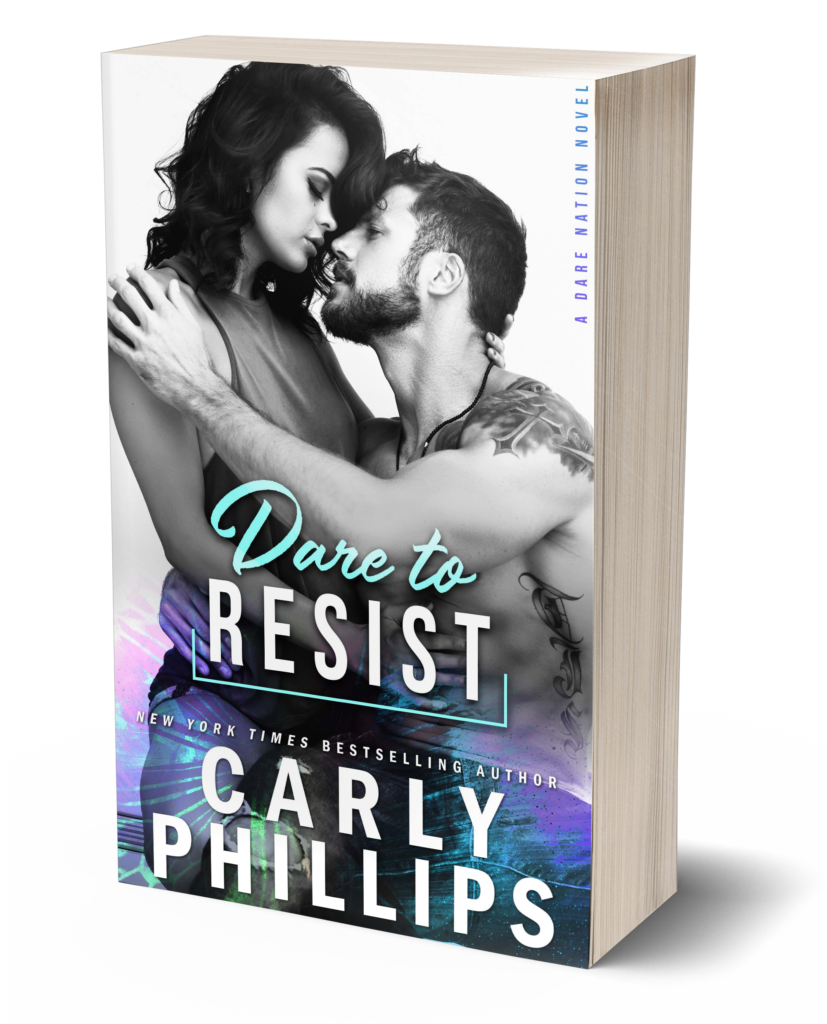 Dare to Resist release date 5/12
He's sexy. Alphalicious. And suddenly a dad.
Austin Prescott is a lot of things. Ex football player. Sports agent. And as of this morning? Father. Finding a baby on his doorstep should have been a joke but the pink sticky note and baby carrier she came in is deadly serious.
What's an out of his depth bachelor to do? Call his tempting and beyond gorgeous executive assistant and beg her to move in.
Quinnlyn Stone agrees to help Austin until he can straighten out his messy life. It's just another item on her very long To-Do list. It's absolutely not because she's attracted to her very single and extremely handsome boss.
Close quarters. A baby. Undeniable chemistry. What could possibly go wrong?
Dare to Tempt release date 8/4 – full blurb to come!
Dare to Play/Dare to Tease/Dare to Stay release date/blurbs to be announced at a future date!
Dare to Resist Pre-Order Links:
Kindle: https://smarturl.it/DTResistKindle
Nook: https://smarturl.it/DTResistNook
Apple: https://smarturl.it/DTRestistApple
Kobo: https://smarturl.it/DTResistKobo
Google Play: https://smarturl.it/DTResistGooglplay
Paperback: https://smarturl.it/DTResistAmazonPrint