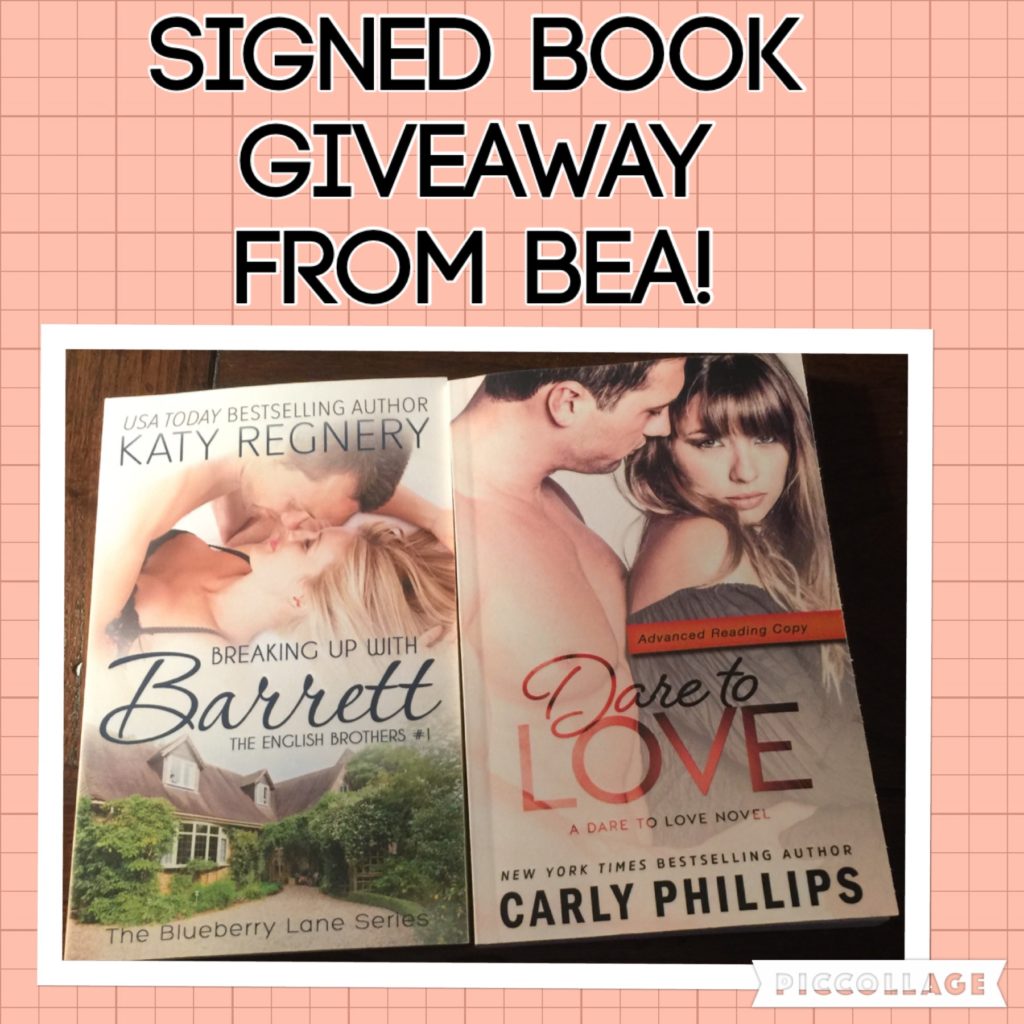 GIVEAWAY CLOSED!
The winner of Carly's signed DARE TO LOVE and Katy's signed BREAKING UP WITH BARRETT is:
Michelle Kappesser
CONGRATULATIONS!
Please email me at:
carly phillips books @ gmail . com (no spaces) with you mailing address to claim your prize!
Thanks to everyone who entered. To keep up with me on a more regular basis, if you're on Facebook:
Hang out at Carly's Corner! (Hot guys & giveaways!)
*********
Yesterday I was at Bookseller's Expo of  America signing ARC's of DARE TO LOVE with Spencer Hill Press, who will be publishing the DARE TO LOVE and NY DARE series for BOOKSTORE SALES starting January 2017! 
TO CELEBRATE I'm giving away two signed books & a Carly swag pack to ONE lucky WINNER!
HOW TO ENTER:
Comment Below – tell me HOW you like to read your books: eBook and what device, paper, library … just curious!
PS I will be posting this on social media – FB, Twitter, Instagram, and if you see it I'd love it if you would SHARE! xo
Winner chosen on Sunday AM. 
Good luck!