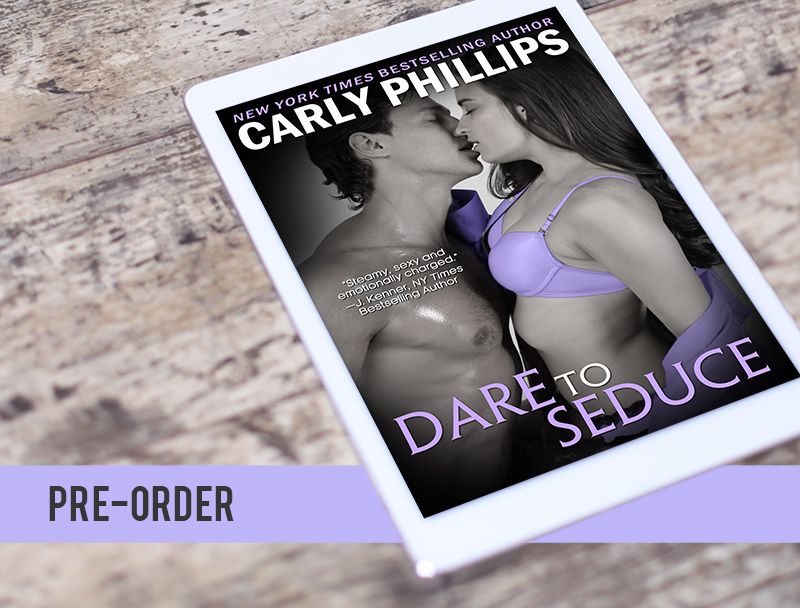 You've been asking and waiting, right? Thanks for your patience! Lucy & Max can be preordered everywhere including kindle now!
DARE TO SEDUCE PREORDER – at KINDLE & EVERYWHERE
(print coming soon)
Kindle – http://smarturl.it/DTSeduceAmazon
Nook – http://smarturl.it/DTSeduceNook
Kobo – http://smarturl.it/DTSeduceKobo
GooglePlay – http://smarturl.it/DTSeduceGP
iBooks – http://smarturl.it/DTSeduceiBooks
Alpha billionaire businessman, Max Savage has had a thing for Lucy Dare for as long as he can remember but he values his long standing friendship with her brothers too much to cross the line. When Lucy shows up at an engagement party on the arms of another man, Max doesn't like the changes he sees in her and vows to make her his own.
It's now or never. Max can think of one way to convince Lucy she's with the wrong guy. He'll dare to seduce her … no matter what the consequences.
DARE TO LOVE Series Reading Order:
Book 1: Dare to Love (Ian & Riley)
Book 2: Dare to Desire (Alex & Madison)
Book 3: Dare to Surrender (Gabe & Isabelle)
Book 4: Dare to Submit (Decklan & Amanda)
Book 5: Dare to Touch (Olivia & Dylan)
Book 6: Dare to Hold (Scott & Meg)
Book 7: Dare to Rock (Avery & Grey)
Book 8: Dare to Seduce (Max & Lucy) coming 11/17/15
*each book can stand alone for your reading enjoyment
Thank you so much and enjoy!
Carly