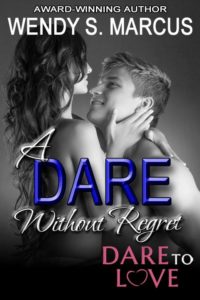 Ryan Monighan is one of the most popular players on the Miami Thunder Football Team. An all-star running back, he always makes time for his fans. They want a picture? He smiles pretty. An autograph? He's always got a marker handy. Sex? If she turns him on, then heck yeah! Too bad the only thing sexy, sassy Kiley Ivers wants from him is the one thing he will not do for a fan. And she won't take 'no' for an answer.
Kiley Ivers is barely keeping it together. After losing her family in a tragic car accident, she's left alone to run the family bakery and care for her thirteen-year-old nephew, Tyler. The sole survivor, he's stuck in the hospital, depressed and in pain. And Kiley will do anything to get his favorite football player to stop by for a visit to cheer Tyler up. Even go out on a date with him.
When things heat up between them, Kiley is on board with a short fling, as long as Tyler doesn't find out. She plans to be a respectable guardian for her impressionable young nephew. Unfortunately, nothing in Ryan's life stays secret for long.