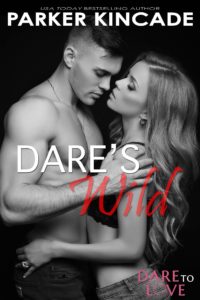 Hotshot tight end Tanner Wild gives new meaning to the phrase play hard. Living the high life in Los Angeles, he blew through clubs and women as fast as he took down a defensive end—until his antics off the field landed him on the chopping block. A wild card no team was willing to play, save one—the Miami Thunder, his hometown team.
Out of options, Tanner returns to Miami, bitter in the face of the ramifications brought on by his own behavior, not to mention the memories of his high school sweetheart. The only woman he's ever loved. The woman he spent the last ten years trying to forget.
Realtor Abby Nash thought she'd seen the last of Tanner Wild the day he dumped her for the greener pastures of college women. When her boss makes a sudden and not-so-subtle request that she help Tanner find a house, years-old heartache boils to the surface.