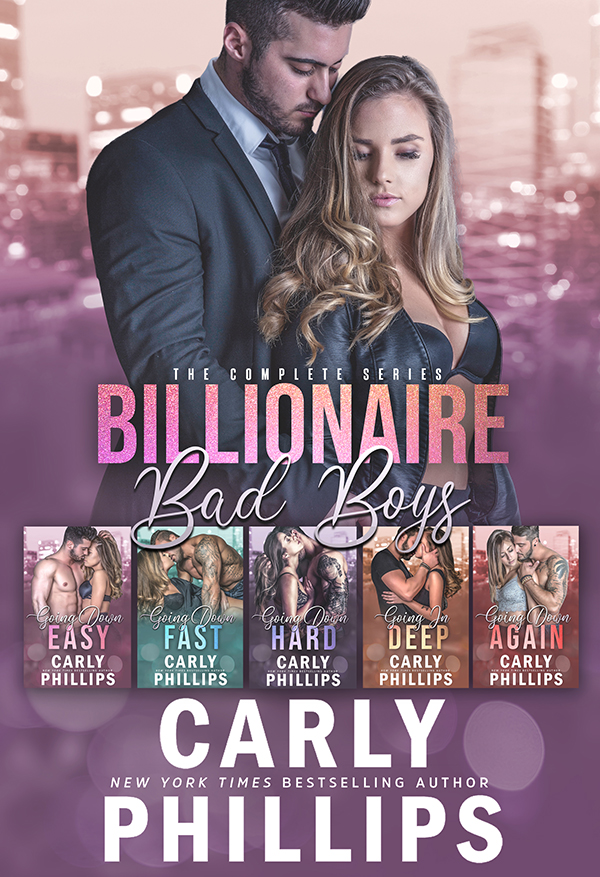 Billionaire Bad Boys Box Set
Series:
Tropes:
Release Date
: December 26, 2018
Billionaire Bad Boys – The Complete Series
4 books in one amazing package! Each stand alone.
Going Down Easy
Meet Kaden Barnes.
Alpha-licious in the most unexpected ways, Kaden Barnes always gets what he wants.
Enigmatic and exacting, he's unable to keep an assistant for long. Until Lexie Parker arrives. She's no-nonsense, efficient and all business… She's also hot as sin and soon starring in Kaden's dirtiest fantasies.
When their passion for each other reaches a boiling point, Kaden may think he's calling the shots, but for this billionaire bad boy, going down easy has never felt so good.
Going Down Fast
Billionaire Bad Boys: Rich, Powerful and sexy as hell.
Lucas Monroe dropped out of college only to become a multi-billionaire and tech world God. He can have any woman he desires in his bed, but the only woman he's ever wanted is off limits and always has been. When Maxie Sullivan finds herself in dire straights, the only man she can turn to is the one she's always secretly loved: her childhood best friend.
Can they trust their hearts and make a future, or will their complicated pasts stand in the way?
This bad boy is going down fast …
And going down fast has never felt so right.
Going Down Hard
Derek West rose from poverty to take the tech world by storm. He's sexy, confident and gets any woman he wants. And who he wants is Cassie Storms, the rich girl he's never been good enough for.
She's desperate to save her family company and there's only one man who can help. But Derek isn't interested in helping. He wants to possess both the company and the woman he's never been able to forget.
His plan? To seduce her out of his head. Except once he's had a taste of Cassie, he doesn't want to let her go. Her family remembers where he came from, and they won't allow it. When the truth about their pasts comes to light, though, it may be Cassie who's going down hard.
Going In Deep
He isn't Mr. Nice Guy…
Julian Dane thought he'd hit rock bottom — until he met a woman (isn't that what they all say?). He used her and broke her heart. Now he wants to turn things around but the damage he dealt stands in his way.
Kendall Parker's unique issues have made it hard to live a normal life. Very few people understand her and she trusts even less … but she believed in Julian once, and he only betrayed her.
Now Julian is back — a new man — and determined to win Kendall's heart. But this reformed bad boy just might find that Going in Deep is harder than it looks.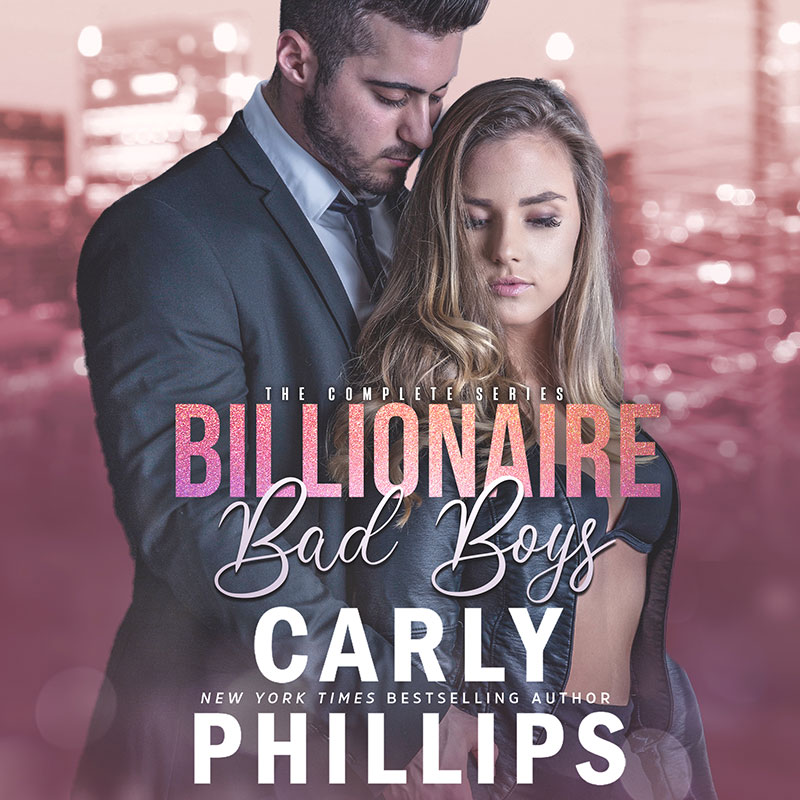 Listen to Audio
Narrated by: Sophie Eastlake