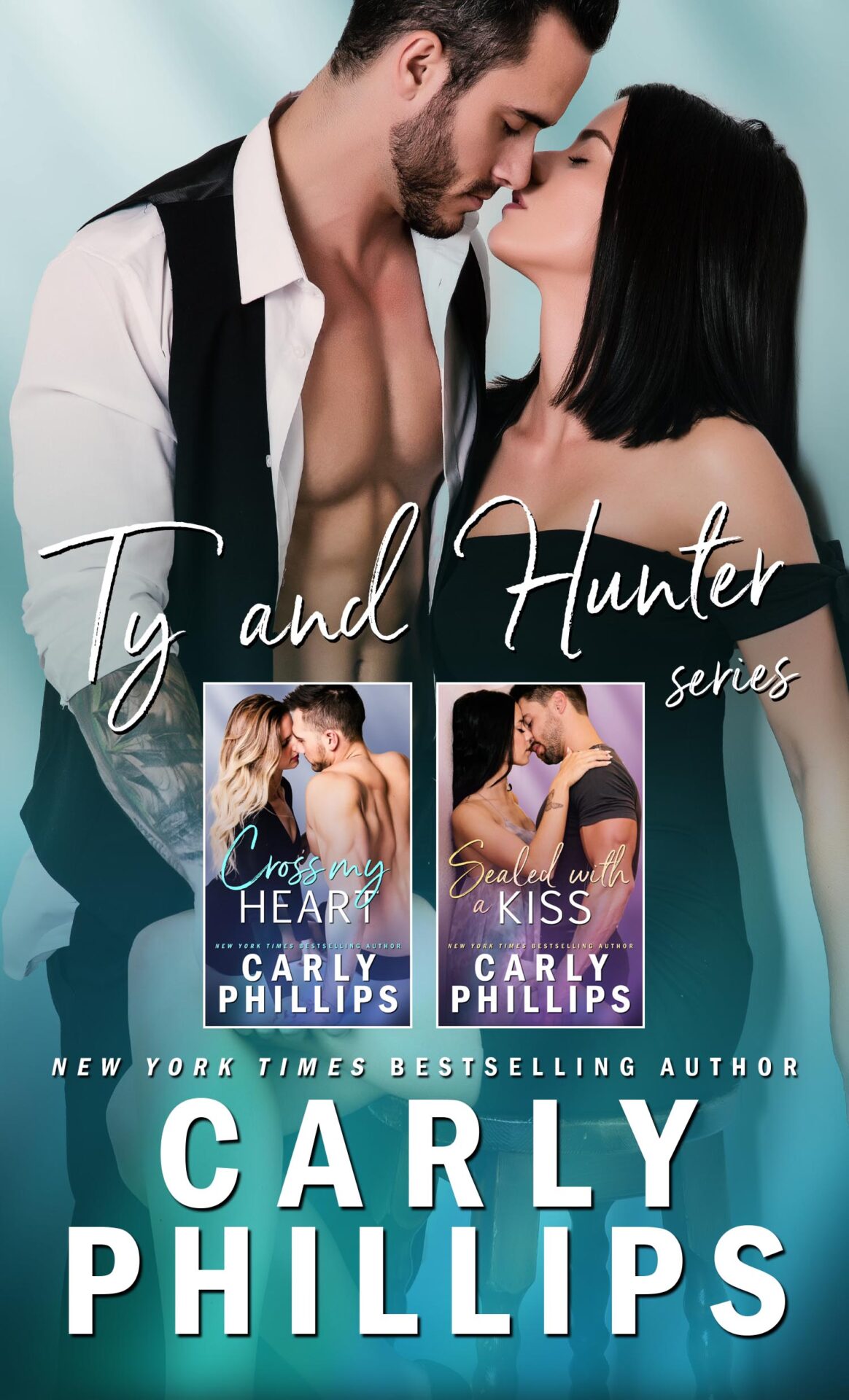 Series:
Tropes:
Release Date
: January 13, 2022
2 sexy books in one bundle!
Cross My Heart
Ten years ago, seventeen year old Lily Dumont faked her own death to escape an uncle who wanted her inheritance, leaving her old life – and love, behind. … but Lily never forgot Ty Benson.
When Ty discovers Lily's uncle is about to have her declared legally dead in order to get his hands on the family money, Ty seeks out Lily and urges her to return home, face her past and reclaim what rightfully belongs to her.
Can Ty reclaim Lily as well? Or will she leave him again, this time for good?
Sealed with a Kiss
On the outside, Molly Gifford had it all—a hot legal career and a hotter boyfriend. But what she really wanted was a family. So when she discovered her real father, she didn't hesitate to pack her bags. Even though it meant leaving her old life behind.
Daniel Hunter's still trying to get on with his life after losing Molly. Then she shows up at his door, begging for help. Her newfound father is under arrest for murder, and she's convinced Hunter is the only attorney with the skill and reputation to get him off.
Hunter can't resist helping an innocent man and he's still drawn to Molly. Although he can' resist her, he won't be hurt again. This time he's determined to be the one who walks away with his heart and emotions intact.