First, a big THANK YOU to everyone who showed up to bravely show Carly support for yesterday's post on depression. She loves you all and I promised to say that up front. Now on to more important things. ME.

Aren't I the cutest thing? I'm cuddling between mommy and Jen. I'm the easiest dog.
What? Don't tell them that! OK fine. I'm a pain in the ass. Instead of relaxing during the day, I start to whine like I want to go downstairs. And I won't go alone. I want company. Except I don't really want anything down there, I just want to annoy mommy. So she's started to ignore me. Does she really think that'll stop me? I can be just as stubborn as she can.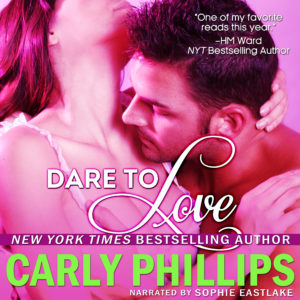 Oh and one more thing. DARE TO LOVE is available in AUDIO on Audible. Coming soon on Amazon and iTunes!
Do you listen to Audio? Will you buy and help mommy keep me in dog biscuits? What's that? Oh sorry. Mommy says it's not nice to beg.