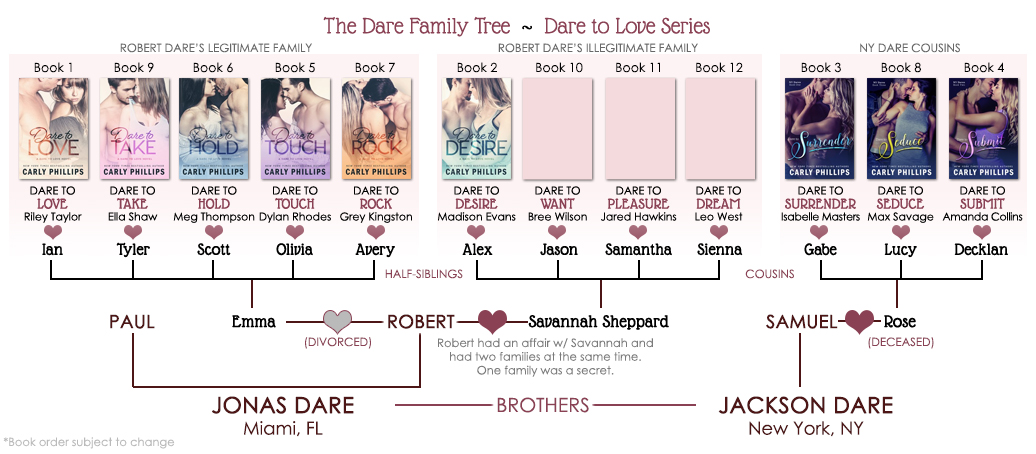 The Dare Family is large and has three branches. I'm taking a break from the DARES to move on to other fun books and hope to return to the illegitimate Dares in the future!

In the meantime, know that every book in the DARE series (both Dare to Love and the NY Dares) stand alone for your reading enjoyment!

Check out the Dare Family Tree!