DARE ME TONIGHT is finally live. I'm so excited to bring you my Dare to Love – Knight Brothers crossover book. Sienna Dare and Ethan Knight truly captured my heart as I hope they will yours. Returning to the Dares has been a true joy … and as you read to the end of this story, you'll find out what comes next. And I can't wait for you to find out.
That said, I'm completely a nervous wreck as this story comes out and I wait to hear what you think!
And as a special treat, if you download DARE ME TONIGHT before August 11th and fill out this form and  you'll receive a free copy of Take Me Now – a short story featuring Harper and Matt from Take Me Down! (Take Me Now will be sent to you via email the week of August 12th!)
Happy Reading!
Xo
Carly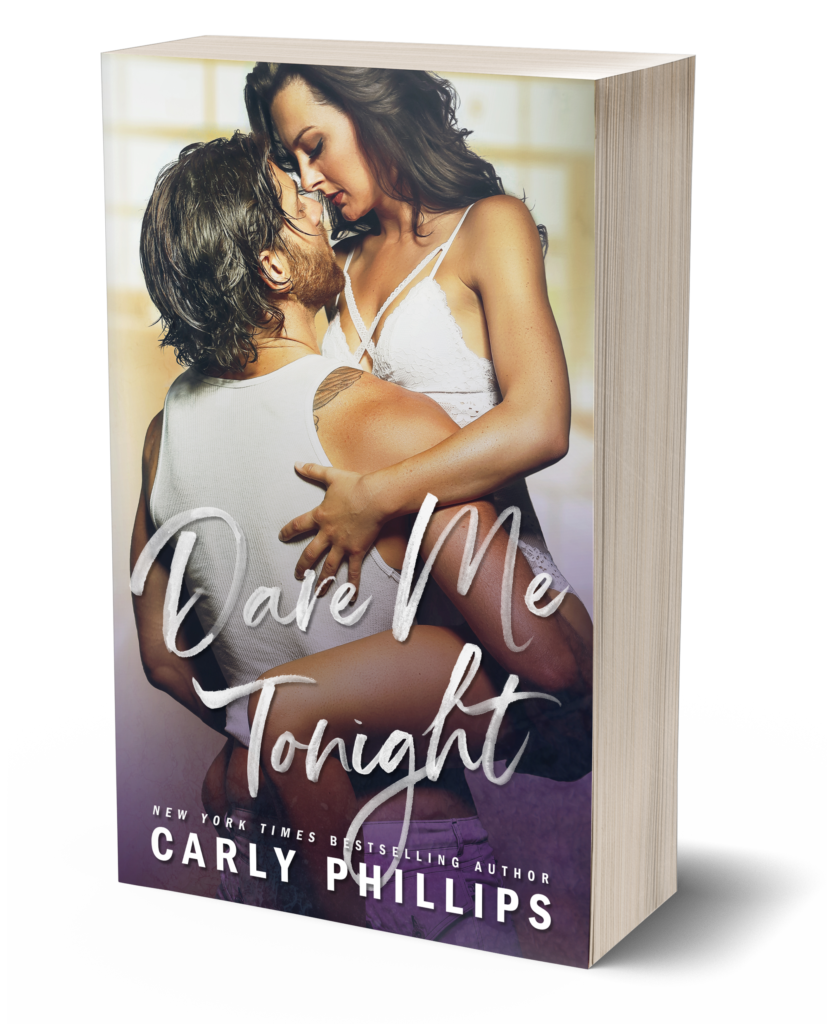 One virgin, one night, one surprise baby…
For Ethan Knight, managing his empire is his priority. Women, not so much. But when a favor leads to him meeting sexy, driven Sienna Dare at a black tie corporate event, his interest is piqued along with his desire, and his infamous control slips as he joins her for an unforgettable night in bed.
Sienna Dare is trying to figure out the direction of her life when she meets enigmatic Ethan Knight—a strong, confident man so hot and irresistible he's the one she finally relinquishes her v-card to.
The problem? Ethan has a billion dollar contract with Sienna's brother at stake. An overly-protective brother who doesn't take it well when he finds out his business associate bedded his much younger sister. Oh, and she's pregnant, too . . .
Buy now:
Kindle: http://smarturl.it/TonightKindle
Nook: http://smarturl.it/TonightNook
Apple: http://smarturl.it/TonightAppleBooks
Kobo: http://smarturl.it/TonightKobo
Googleplay: http://smarturl.it/TonightGooglePlay