SUBSCRIBE TO BLOG via EMAIL: get email updates of daily blog posts – look for SITE SUBSCRIBE on the right hand side of this page and sign up!
~~~~~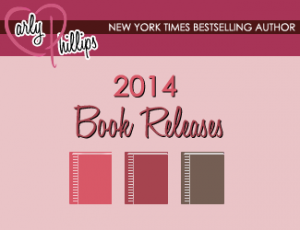 I'm going to try a daily theme, so you know what to expect … and yet maybe not!  Mondays I'll tell you what I'm workingon, what's going on with me, etc.  Today we'll talk about my new series DARE TO LOVE and what you can expect from me in 2014!
Now! Dare to Love – (Dare to Love # 1) out now!
April! Dare to Desire – (Dare to Love # 2) 4/10/14
July! Dare to Surrender – (Dare to Love # 3 & Invitation to Eden) – 7/15/14 (more info coming soon!)
Fall! Dare to Touch – (Dare to Love # 4) – Fall 2014, date to be announced
AND in the SERENDIPITY SERIES:
Perfect Stranger (e-novella) – out now!
Perfect Together (# 3 Serendipity's Finest) – 2/4/14
DETAILS, DETAILS, DETAILS!
I'm currently writing DARE TO DESIRE,  the second book in my new series, DARE TO LOVE.  I hope you've all read book 1, DARE TO LOVE, Ian and Riley's story.  If not (I won't ask why not), I'll just tell you to check out their page here where you can find BUY LINKS, Excerpts, and Reviews to tempt you! And may I add, the fabulous, NY Times bestseller  H.M. Ward called DARE TO LOVE "One of my favorite reads this year."
What's next? DARE TO DESIRE is Alex's story.  Alex is my playboy football hero. He's hot.  He's sexy.  He's charming … and he's … Well what's his story?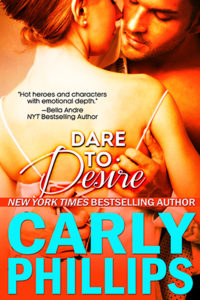 Quarterback Alex Dare, had it all — an all-star football career and his choice of willing women — until injury forces him into early retirement. When he is offered a ground-breaking position with a rival team, he's intrigued, but there's a catch. He'll be working alongside the same woman he callously hurt when she got too close for comfort. Social worker Madison Evans grew up in foster homes and knows what it means to have-not. She isn't impressed by Alex Dare's wealth or charm. Not since she fell hard for him once before, only to discover she was just one of his too-easy conquests.
This time around Madison refuses to succumb to Alex so easily. But Alex wants Madison. And if there is one thing Alex does well, it's to get what he wants. Can he convince Madison to take a risk and dare to love?
READ AN EXCERPT – CLICK HERE!
DARE TO DESIRE  is available for PREORDER at AMAZON.  CLICK HERE.
To answer other questions:
~ DARE TO DESIRE will be available in all ebook formats on the day of release: 4/10/14.  Other online sites don't allow for preorder for Indie authors, although I hope to have an iBooks preorder link for you soon. 
~ DARE TO DESIRE will be available in paperback on Amazon and Barnes and Noble.com the same way Dare to Love is available in paperback.
~ BOOKSELLERS & LIBRARIANS – I am working very hard on trying to increase my distribution for you.  I hope to have news soon!
NOW IT'S YOUR TURN to ask – WHAT CAN I TELL YOU ABOUT MY NEW AND UPCOMING RELEASES?