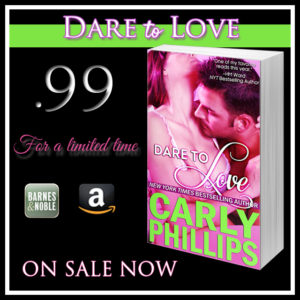 To celebrate the upcoming release of DARE TO DESIRE,  DARE TO LOVE is on sale for .99 for a short time! 
 If you would like to read DARE TO LOVE (assuming you haven't already!) … here are buy links:
DARE TO LOVE BUY LINKS:
 And don't forget DARE TO DESIRE is coming on April 10th! Preorder DARE TO DESIRE  in case I haven't mentioned it enough (and I really do appreciate your patience with the promo):
A hint into Alex's POV in Dare to Desire …
Long after Madison left, he lay awake, running the night over in his head.  One thing was clear.  This woman owned him, and she had no damned clue.  @CP Publishing, 2014
If you've read DARE TO LOVE, what was your favorite scene in Ian and Riley's story?