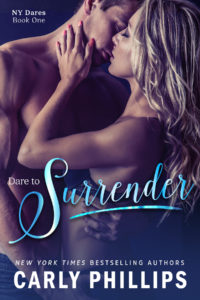 Isabelle Masters is done…
Done with her cheating boyfriend.
Done with his domineering ways.
Just done.
Taking off in her leased Mercedes to start over turns out to be the best decision she's ever made — despite being arrested for grand theft auto and hauled off to a local police station. Being rescued by the most unlikely person possible, Gabriel Dare, makes it all worthwhile. After all, she's yearned for the sexy man for years—yet now is her chance to finally take the plunge and dare to become the independent woman she's always wanted to be. But can she be in control of her life if she surrenders to a man like him?
[buylinks book="dare-to-surrender"]