I am so excited to bring you this guest post … one because I love Jeannie Moon's books and two because … well … she'll explain it to you, LOL! So welcome guest author JEANNIE MOON! :snoopydance: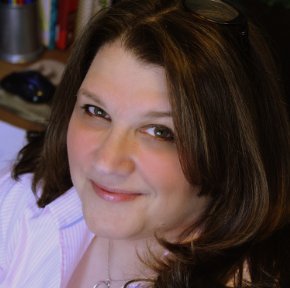 FROM JEANNIE: Carly is good at Dares…and I don't just mean the heroes of her new books. After being part of an interview on my blog, she dared me to answer my own interview questions. (I guess they're tough.) So to celebrate my new release, The Wedding Secret, I'm answering my own questions. Okay. *rubs hands together* Here goes.
Tell us about The Wedding Secret.
The Wedding Secret tells the story of Harper Poole, whom we met in The Temporary Wife, and Kevin Rossi, the older brother of Meg and Caroline from my first two books. Kevin is a pro baseball player, Harper is a hard-nosed executive and they have chemistry in spades.
I'm a sucker for swoon-worthy heroes and you are a pro at writing them. Why are your readers going to fall for Kevin? At first they may not. The truth is Kevin could drive you crazy. He's a gorgeous pro athlete. He seems to know what he wants, but he makes a bunch of boneheaded moves that really makes you question whether or not he deserves our heroine after all. Kevin is all about the personal epiphany. Once he has that, he's ready to sweep you off your feet.
There's been a surge in athlete heroes on romance. What do you think prompted the interest?
Um, perfectly toned physical specimens that we can endow with any quality we want? Where do I sign up? Truthfully, I've always been a fan of the athlete in romance. They're the modern day rogues and rakes.
The Forever Love Stories have a quick turn around time and you have to write the books fast.
How is it going? Um, very fast. I'm writing a book now that comes out in October. It was only sold in April, it took me a few weeks to flesh out and now I'm writing.   Deadlines are tight and it's made harder by the fact that I have a full time job.
In your opinion, what's the hardest part about writing romance? The easiest?
The hardest? Drafting. I don't like it, I love my ideas and my characters, but actually getting the information down is tough. The easiest is revising. I love the process of polishing a book until it shines.
Do you have any quirky routines you go through before – during or after – you start writing?
My office has to be clean. If there's clutter or it needs vacuuming, I can't work.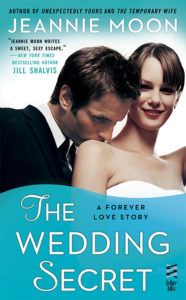 Do you have any advice for aspiring authors? Pearls of wisdom? Warnings?
The classic, don't give up. The right break will find you. It took me twelve years to get my first contract. I had a number of close calls, but it took a long time.
What's the best part of this job?
Hearing from readers that my books made them happy. The. Best. The other thing is the romance community. I've met so many wonderful writers who are now good friends.
Now we're going to take a page from James Lipton who hosted Inside the Actor's Studio. I need quick responses to the following hot seat questions:
Where do you write? Usually my office; sometimes the kitchen table.
Anything you have to have with you when you sit down to work? Coffee
Laptop or desktop? Both. Dropbox is my savior.
Favorite romance plot device? Secret baby and I love wallflower stories.
Least favorite romance plot device? No one in particular.
What's the hardest part of the writing process? The first draft.
Favorite writing music? It depends on the book.
What trait in a man do you find most sexy? Kindness.
The least sexy? Lack of intelligence
You're book is going to be made into a movie. Who play the lead roles?
This book. Hmmm. I had Henry Cavill in mind when I pictured Kevin, all square jawed and adorable. Harper has always been Chyler Leigh. She has the right combination of looks, sweetness and kick your ass attitude.
I'll give away one digital copy of The Wedding Secret to a lucky poster. (domestic only, sorry)J
Thank you so much for having me! Here's where readers can find me!
Please sign up for my newsletter to keep up on new releases and big news:
http://jeanniemoon.com/contest/
You can find excerpts from my books and my blog on my website at:
I love Facebook. Connect with me there by going to:
https://www.facebook.com/jeanniemoon?ref=hl
Jean­nie Moon has always been a roman­tic. When she's not spin­ning tales of her own, Jean­nie works as a school librar­ian, thank­ful she has a job that allows her to immerse her­self in books and call it work. Mar­ried to her high school sweet­heart, Jean­nie has three kids, three lov­able dogs and a mis­chie­vous cat and resides on Long Island, NY. If she's more than ten miles away from salt water for any longer than a week, she gets twitchy.  The Wedding Secret is the third book in her Forever Love Series from InterMix. Visit Jeannie's web­site at www.jeanniemoon.com