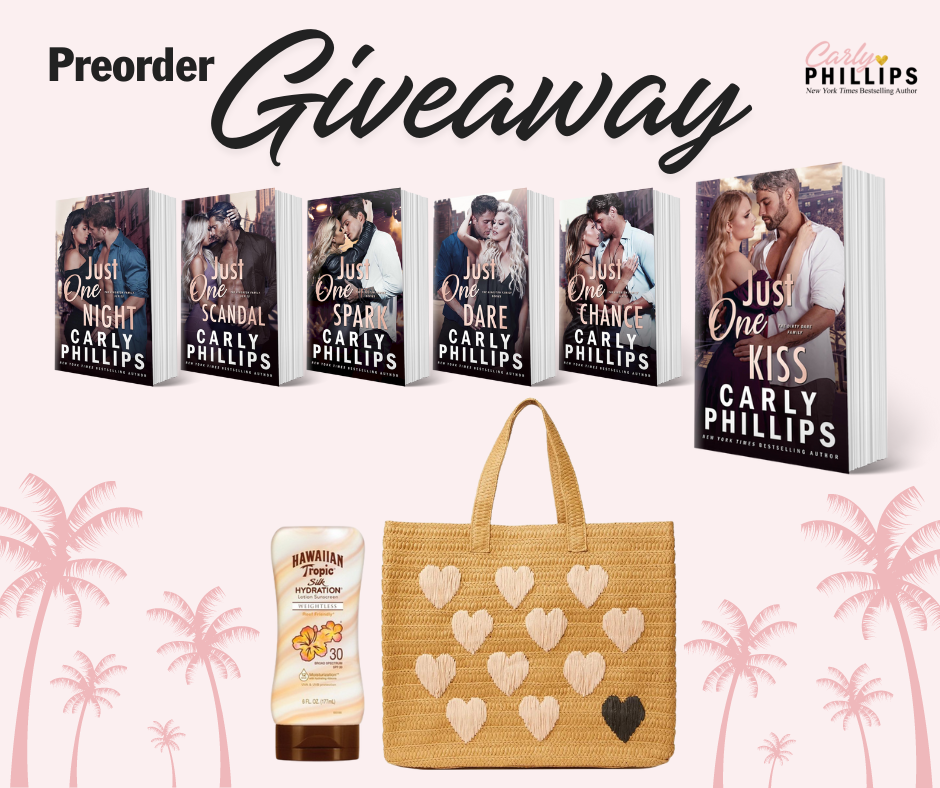 Jade Dare escapes to her brother's island retreat. Determined not to let her run from him, Knox follows.
We can't all have the luxury of our own beach but we can enjoy summer sun and fun!
Enter for a chance to win an adorable btb straw beach tote, a bottle of sunscreen, and A SET of signed Kingston Family books! That's 6 books! 
ENTER HERE:
PREORDER JUST ONE KISS
Apologies: due to illness in my immediate family, audio books will be later this year
*No purchase necessary to enter