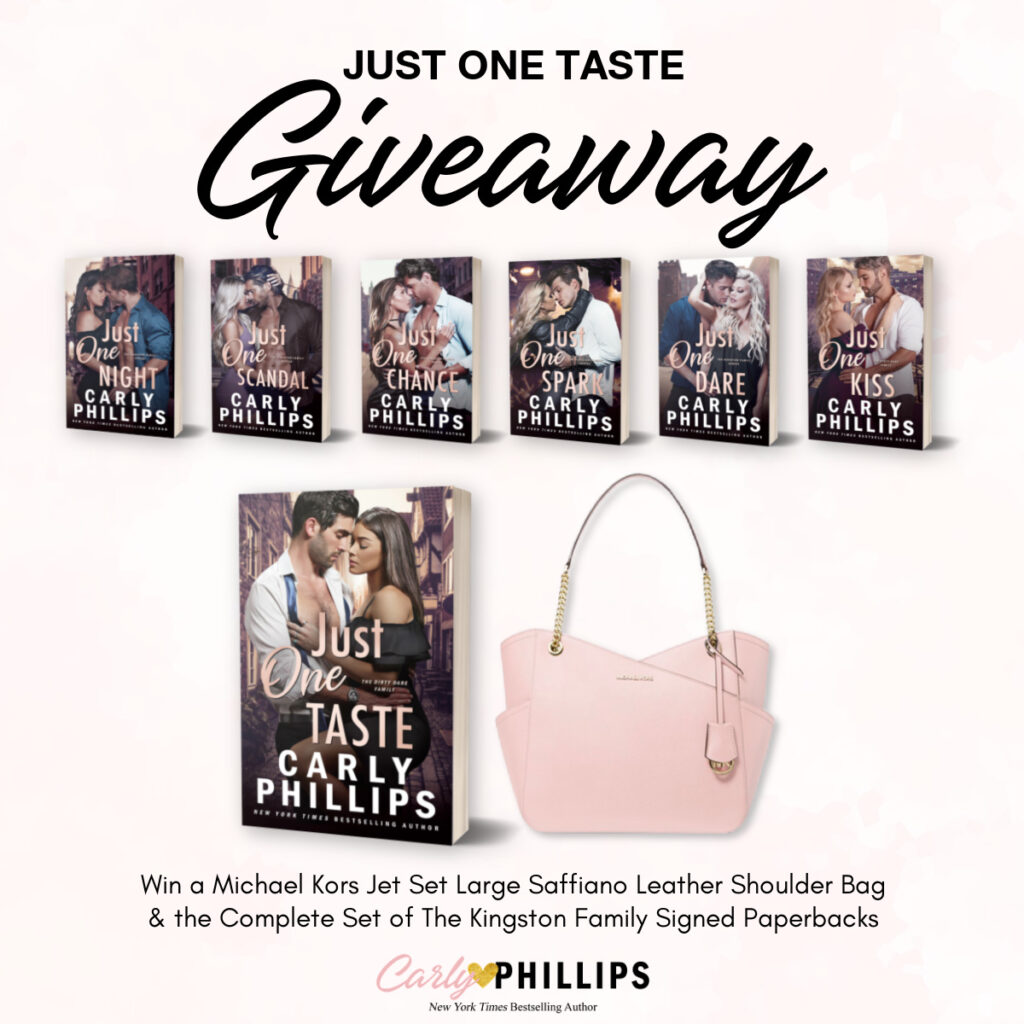 I'm celebrating my upcoming release, JUST ONE TASTE!
One grumpy billionaire.

One sassy-sweet supermodel.

Add in a tropical private island paradise.

What could go wrong?
Giveaway:
A chance to win a Michael Kors Jet Set Saffiano Leather Shoulder Bag and A SET of signed Kingston Family books! That's 7 books!
Enter here and fill out the entire form!
Enter here & fill out the entire form!
Preorder Just One Taste
*No purchase is necessary to enter.