You guys are awesome. YOu put up with me teasing you, counting down days, and now it's finally time. Alex and Madison are here. I truly hope you find them worth the wait! Winner of the Tote Bag listed below too. THANK YOU for being here with me every day!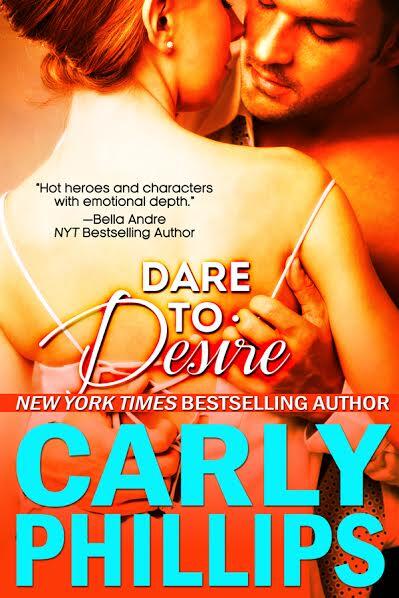 NY Times Bestselling Author Carly Phillips turns up the heat in her newest sexy contemporary romance series, and introduces you to the Dare family… siblings shaped by a father's secrets and betrayal.
"One of my favorite reads this year." HM Ward, NYT Bestselling Author on Dare to Love
Quarterback Alex Dare, had it all — an all-star football career and his choice of willing women — until injury forces him into early retirement. When he is offered a ground-breaking position with a rival team, he's intrigued, but there's a catch. He'll be working alongside the same woman he callously hurt when she got too close for comfort. Social worker Madison Evans grew up in foster homes and knows what it means to have-not. She isn't impressed by Alex Dare's wealth or charm. Not since she fell hard for him once before, only to discover she was just one of his too-easy conquests.
This time around Madison refuses to succumb to Alex so easily. But Alex wants Madison. And if there is one thing Alex does well, it's to get what he wants. Can he convince Madison to take a risk and dare to love?
BUY LINKS:
AND THE WINNER OF THE CARLY PHILLIPS TOTE BAG IS: KIM PORTER! CONGRATULATIONS! :snoopydance:
Kim has been notified via email!
I can't wait to hear what you think of Alex and Madison!