The Wedding Dare by N Kuhn Grab your copy here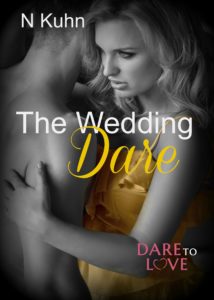 Lisa Saunders should be happy. Her best friend is getting married to a star player from the Miami Thunder. But instead of a wedding full of sexy, single football players to pick from, she's stuck with Marc Green, the groom's brother. So much for her wedding night one night stand.
Bored with being one of the only two young singles at the entire wedding, Marc decides to make his own entertainment with his golden goddess. But can a simple game of Truth or Dare keep these two occupied, or will it turn into a hot, sexy night that neither of them will forget?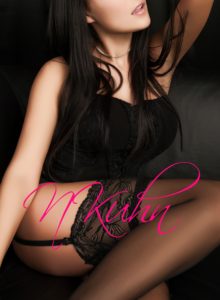 N Kuhn grew up in a small town in Western New York. Having spent her afternoons outside or with a book, she grew up with a love of reading and writing. Her mother and grandmother fully encouraged this in her. She made a promise to her grandmother to fulfill the dream of being an author. Her grandmother lived to see her granddaughter's name in print. This was a turning moment for Ms. Kuhn. Driven by ambition and a promise made, she has since published several titles including the Mohawk Trilogy, The Buffalo Rocker Series, the Tricks series and many more titles.
When she's not writing, she can be found playing with her little girl, blogging, reading or crocheting. Her daughter and coffee are her two staples in life. Her love of mixing reality and fiction often brings highly emotional stories and real life issues together into a sexy, romantic story.
Sign up for N Kuhn's newsletter http://bit.ly/1QToCmY
Check her out on facebook. http://www.facebook.com/nkuhnauthor
Blog: http://nkuhnebooks.blogspot.com
You can also follow her on twitter @mrsnkuhn