Dare to Touch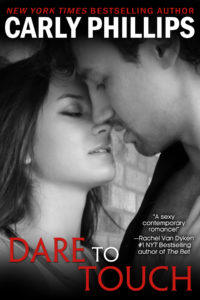 He doesn't do anything half way … in bed or out.
And when Dylan Rhodes, Travel Director for the Miami Thunder football team, decides to pursue Olivia Dare, he goes all in. When the Pro-Bowl takes them to the desert oasis of Arizona, Dylan is determined to make sure their time together isn't all business. What happens while at the luxury resort is life altering but when Olivia admits her deepest secret, will Dylan be able to prove he's a man with staying power? Or will Olivia be disappointed again, this time by the most important man in her life?
[buylinks book="dare-to-touch"]
---
Dare to Desire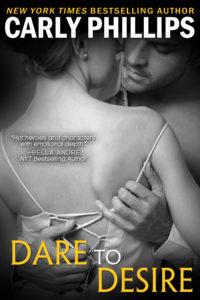 He knows how to score
… on the field and in the bedroom.
But Alex Dare isn't prepared for the injury that sidelines him into early retirement. Still, if it means working closely with the one woman who ever meant more to him than a one night stand, he's all on board. But there is no amount of wealth or charm that could persuade social worker, Madison Evans, back into Alex's bed.
Good thing Alex loves a challenge. But soon seducing Madison becomes more than just a goal, it just might define his future.
[buylinks book="date-to-desire"]