Tracy Sharp – Wish To Dare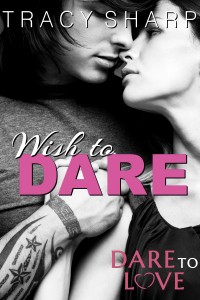 He's finally awake, for the first time in his life. . .
After two years in a coma, Dean Wilson, former running back of the NY Wolves, is turning over a new leaf. He has a new lease on life, and wants to make a difference in the lives of current and retired football players. Being invited to participate in the groundbreaking new training program created by Ian Dare, President of Miami Thunder, is just the opportunity he is looking for. Now he needs to be a role model. No more wild nights and womanizing for him. And no alcohol! Since his head injury, the stuff erases his inhibitions and makes him act in ways that might ruin his blossoming new career.
When he meets the gorgeous Miami Star sports blogger, his decision-making abilities evaporate into thin air.
She's picked up the pieces of her shattered heart, and now Leslie Benson is working hard to build her journalism career. For once, she is putting herself first. But when Leslie's job is suddenly on the line, she needs a juicy story fast. She's willing to do just about anything to get the dirt from former NY Wolf, Dean Wilson, whose famous past affairs include the wives of several celebrities and politicians. Leslie isn't above charming the womanizer into taking a drink or two to loosen his lips. But her plan backfires when she discovers how the notorious bad boy affects her. The powerful cravings of her body are quickly overriding her brain.
But Leslie once allowed love to eclipse her own goals before, and the fall-out was devastating. Will Leslie choose her job over the career and redeemed reputation of the new and improved Dean Wilson? Or will she dare to open herself up to the smoking hot player who has seduced more women than he can remember?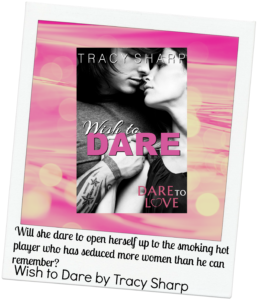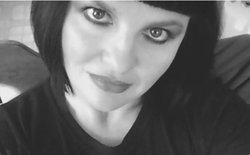 Tracy Sharp grew up in a small mining town in Northern Ontario, Canada, where there wasn't much to do except dress warmly and write stories to entertain herself.
She is fond of horror movies, thrilling novels, bellowing out her favorite songs in the car, iced coffee, flamethrowers and Slinkies.
She lives in Upstate NY with her family