Desiree Holt – Daring to Chance It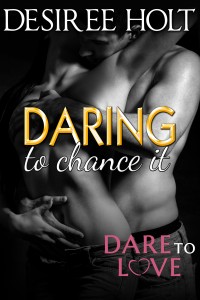 It's kind of a let down in a celebration when your friends you were partying with all go off and leave you, But for Sarah York the night definitely looked up when Beau Perini, Mr. Football God, fills the void with a night of smoking hot sex. But then when she wakes the next morning he's gone without even a note.
Fast forward six years. Sarah has just been hired as the In-house Counsel for he Miami Thunder football team. She's barely settled in her new job when she's invited to attend a press conference for the team's new golden boy free agent, none other than Beau "Mr. Disappearing? Perini himself. She doesn't know whether to congratulate him or shoot him. What she does do is agree to have dinner with him and satisfy her curiosity.
He's still smoking hot but he's also divorced, a single parent, and full of apologies and explanations. She's drawn into a relationship with him, thinking maybe this will work after all. The spark is definitely still there. Until the night it all comes crashing down, and she has to decide if Beau is a flat out liar or just one of the unluckiest men in the world.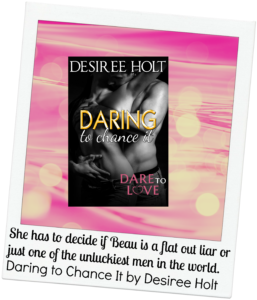 Known the world over as The Oldest Living Erotic Romance Author, Desiree Holt
Has won an EPIC E-Book Award, the Holt Medallion and many other awards. She has been featured on CBS Sunday Morning and in The Village Voice, The Daily Beast, USA Today, The Wall Street Journal, The London Daily Mail and numerous other national and international publications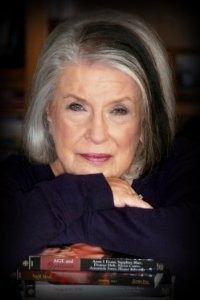 "Get out the ice water and fan…Desiree Holt delivers smoking hot alpha heroes and red hot romances." Lea Franczak, USA Today Happy Ever After blog
Learn more about her and read her novels here:
Twitter @desireeholt