Sorry! There's a problem with the giveaway page so I have to send you directly to RAFFLECOPTER! I changed the link below!
HAPPY VALENTINE'S DAY!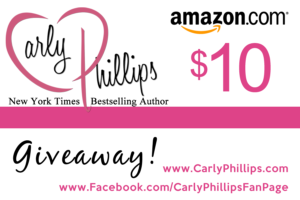 1 LUCKY Winner receives a $10 Amazon Gift Card & eBook choice of Carly's INDIE backlist for you or a friend (if you're already read!). My Indie backlist includes: Perfect Partners, The Right Choice, Solitary Man, Midnight Angel, Kismet, Truly Madly Deeply, & Dare to Love.