A big thank you to my BFF and critique partner, Carly Phillips, for inviting me to post on her blog! I know there are some familiar faces here from my Plotmonkey days (when I was writing under the name of Janelle Denison), and some new faces, too! I'm very excited to be here today!
I'm also very excited to announce the first book in my new Players Club series (written as Erika Wilde), called PLAYING WITH TEMPTATION! This story features Raina and Logan, and is a spin-off series from The Marriage Diaries. However, this book can be read without reading the other series.  This book stands-alone, and it's a complete and full-length story (no cliffhangers, YAY!)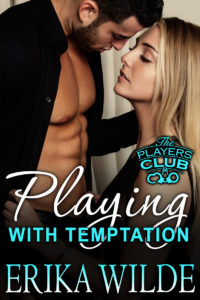 Temptation has never been so hot . . .
When Raina Beck is given an invitation to The Players Club, all she wants is a night of decadence with a gorgeous, sexy stranger. The seductive, mysterious man she meets fulfills her deepest desires and most erotic fantasies, giving her a night she'll never forget.  But forgetting him isn't quite so easy.  
Logan Cruz prefers his women submissive and compliant in the bedroom . . . everything the independent Raina is not. Yet from the first moment he lays eyes on her, he's determined to make Raina his.  Despite her resistance.
When Logan is assigned to protect Raina from a stalker, everything between them changes. Sex becomes more than just physical, and emotions run deep. Falling in love was never on Raina's agenda, but can she let go of the past and surrender the one thing he wants the most . . . her heart? 
Currently, I'm running a special pre-order price of $2.99.  When the book releases on March 23rd, the price will increase to $3.99, so if you like sexy, dirty-talking heroes, you might want to pick this one up while it's on sale!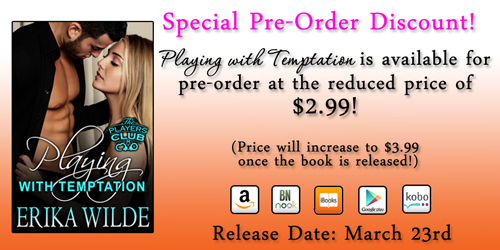 PRE-ORDER LINKS
 KINDLE / NOOK / iBOOKS / GOOGLEPLAY / KOBO
If you'd like a free "sneak peek" into Raina and Logan's hot love story, you can download PLAYING WITH HIM, which is FREE to read!  It also includes the first volume in The Marriage Diaries series for FREE, if you'd like to see what that is all about, too!!!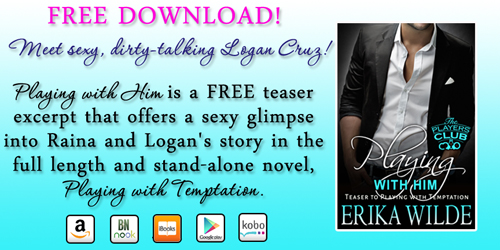 DOWNLOAD HERE:
KINDLE / NOOK / GOOGLEPLAY / KOBO
iBOOKS  (Click on "Get Sample" to download)
Now, for some fun Q&A's with the sexy Logan Cruz!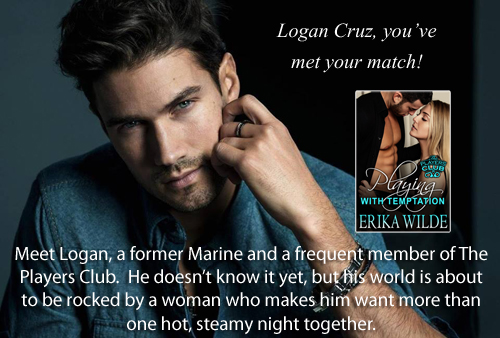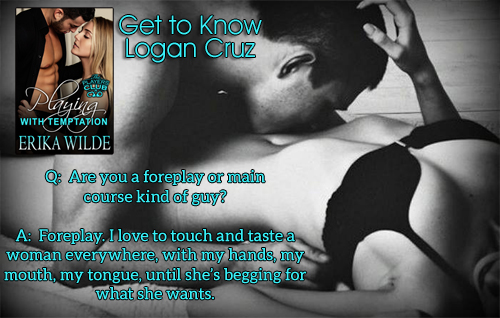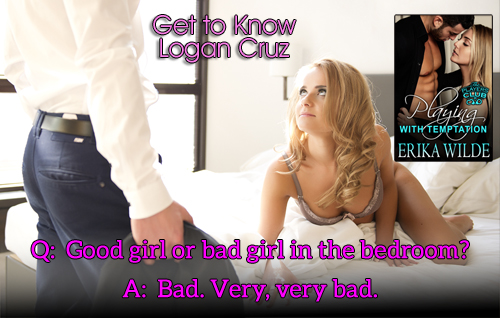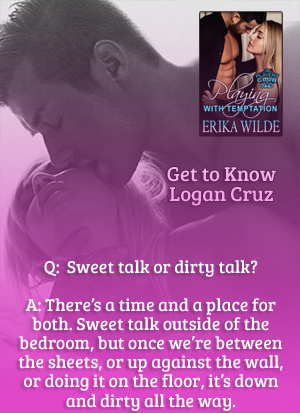 Today's question:  how many of you enjoy reading a story with a hot, dirty-talking hero in the bedroom?