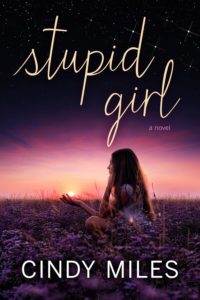 Today I want to recommend a book by an author who is visiting here on July 2nd. CINDY MILES wrote an amazing, special book called – STUPID GIRL – falls into the New Adult category – and though it's not typically what I read, this one BLEW. ME. AWAY. Here's the quote I gave on the book:
"A raw, beautiful, poignant story about pain, heartache and first love. I couldn't put it down." Carly Phillips, NY Times Bestselling Author
I seriously think you should check this one out! And come back Wednesday to meet Cindy!
Stupid Girl – Kindle LINK
WHAT ARE YOU ALL READING?