Dare Family Tree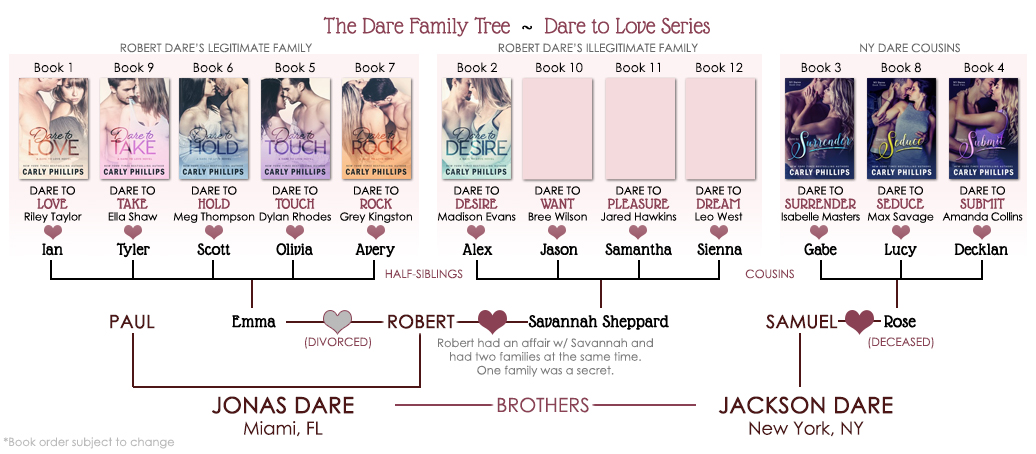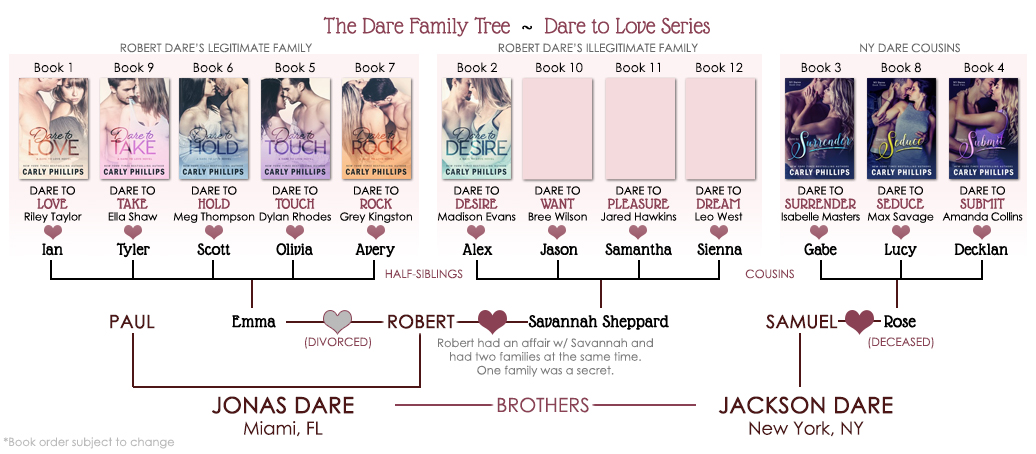 The Dare Family is large and has three branches. I'm taking a break from the DARES to move on to other fun books and hope to return to the illegitimate Dares in the future!
In the meantime, know that every book in the DARE series (both Dare to Love and the NY Dares) stand alone for your reading enjoyment!
Home •• Meet Carly •• Bookshelf •• News •• Kindle Worlds •• Contact
© 2013-2016 Carly Phillips. All rights reserved.
Logo design by Hang Le
Site designed and maintained by
.
This site contains affiliate links, which may give a percentage of your purchases back to Carly (usually around 7%).