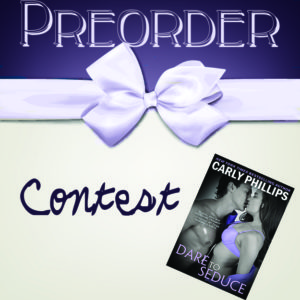 WHO DOESN'T WANT A $200 AMAZON GC & SIGNED BOOKS?
Preorder GIVEAWAY still happening!
Dare to Seduce – coming 11/17
UP FOR GRABS: $200 AMAZON GC, signed copies of all Dare books (through Rock); 1 flower from all the Dare books (6 total – to make a bouquet!); and CP swag!