Double Dare by Taryn Elliott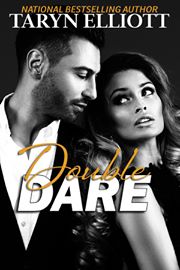 A blind date from hell turns into a dare that changes everything.
Jewelry designer Presley Warren is sick of spending every single night alone. The crushing weight of running her family's business leaves little time for the designing she loves. It's no surprise that dating is last on her to-do list. In a moment of weakness she agrees to let her best friend set her up.
In a funk, millionaire Vance O'Neal is dragged to the first home game of the season for the Miami Thunder. He literally runs into a gorgeous blond as soon as he walks into the stadium. She's light and laughter and the first woman to pull at him in years. One problem—she's already taken. In a twist of fate, he's seated next to Presley at the game. Her date shows his true colors as a rude, self-involved jerk so Vance can't help himself when the Halftime Kiss Cam pans onto them. He dares her to kiss him—in fact, he double dares her to take a chance on a stranger.
He's convinced her to start with one night—now he wants a shot at forever.
BUY – DOUBLE DARE – http://amzn.to/1N2JS8D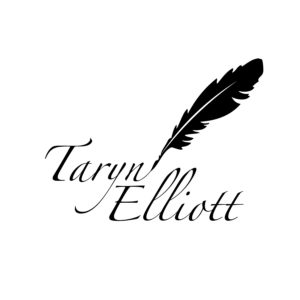 Taryn Elliott is an international bestselling contemporary romance author that has made it her mission in life to get as many rockstar stories out of her head and onto the page as possible. She never knew that her fascination with everything music could be translated into the perfect way to make a living. And with that wide-open playground she gets to mix in tattoo artists, winery entrepreneurs, book owners, millionaires and anything else you could think of. There's never a dull moment—or hot man—that can't be created when she's at the keyboard.
She comes from upstate NY and grew up with parents who passed on their love of television and movies, so writing stories seemed like a natural progression. She falls in love with every hero as she writes him and there's always an eclectic soundtrack to match. She loves to hear from her readers and is on most social media platforms. You can find all her links at http://tarynelliott.com or email her at taryn(at)tarynelliott.com.