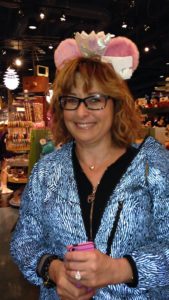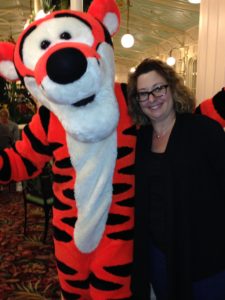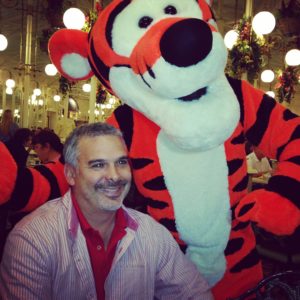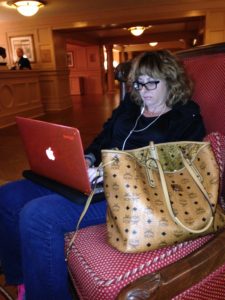 YES! Even in the rain and freezing cold (for Orlando, Florida, anyway!).  As some of you know from FB, we went to Disney last weekend for my daughter's National Cheerleading competition.  The girls didn't final but they ROCKED and they were so amazing.  I'm really a proud mama!  I also took a ton of pics and really did have a blast in the parks.  I guess it's true, you're never too old for Mickey Mouse!  Or Pooh and Friends. 
I promised to give Carly's List of Things to Remember while in Disney:
1. Check the bottom of your shoes for toilet paper when you leave a restroom.
2. The hubby says bring a flask to the Magic Kingdom which is alcohol free and insanity inducing after 3 hours in the rain. (KIDDING!)
3. WEAR SNEAKERS. For once I did this right. No sandals for me and no sore feet when it was over.
4. Be Silly.  Where else do you get the chance to wear Mouse ears and nobody looks at you funny?
5. Smile.  You're at the Happiest Place on Earth.  They call it that for a reason! I mean we were greeted by Mickey Mouse on our beds!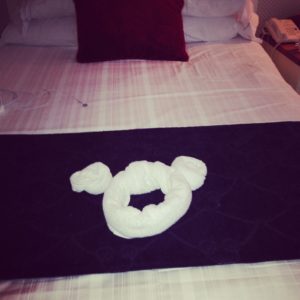 I admit I'm a convert! Again. Haven't been there since my almost adult kids were very young! I hope you get the chance to visit Disney.  I can't believe how expensive it is, but well worth saving for.  The Geek in me loved the technology.  I can't help thinking Steve Jobs would have loved it there too. LOL!
So have you had the chance to experience Disney World or Land? Love it? Like it? Tolerate it and once was enough? I hope not! I think it's a little like labor pains.  By the time it's over you're exhausted and never want to do it again.  Then you conveniently forget and when you experience it all over again, it's well worth it! 😀