As an eyeglass wearing person for most of my life, I can relate to Rhian Cahill's heroine when she mistakes one Alex for another … and a very HOT Night later … well you'll have to read and see. I just LOVED Rhian's spin on my Dare to Love world!
Her Daring Mistake by Rhian Cahill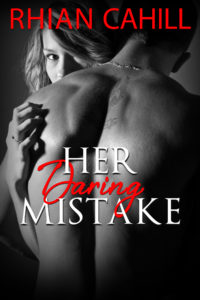 There's something familiar about the gorgeous woman across the crowded club. When he "accidentally" bumps into her, Alex Dean is shocked to discover what it is: The tall, leggy blonde is none other than Sadie Emerson, his college math tutor—and the subject of more fantasies than he could count. Years later, she's looking better than ever. He has to have her. Tonight. Immediately.
Does it really matter that she thinks she's going home with his buddy, Alex Dare?
Apparently it does. Because she sneaks away the morning after. Twice. First, when she discovers her mistake, then when she decides her upcoming move to New York makes them a two-day stand at best. But the sex is off-the-charts combustible, and Alex is already seeing stars, hearing bells…envisioning houses and picket fences and other things he'd never considered.
BUY – HER DARING MISTAKE – http://amzn.to/1OtieDa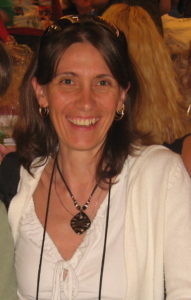 Now all he has to do is convince Sadie his feelings are real. His shy wallflower might consider him a daring mistake—but Alex has never been more certain.
Rhian Cahill is the alter ego of a stay-at-home mother of four. With motherly duties rapidly dwindling Rhian is able to make use of the fertile imagination she used to keep herself sane for all those years of slavery. Having spent some years living overseas and visiting tropical climates has helped inspire some steamy stories. Multi-published in erotic romance, Rhian, with the help of Mr. Muse, spends her days and nights writing. When not glued to the keyboard you'll find her book in hand avoiding any and all housework as much as possible.
Connect on – Twitter and Facebook