Dear Reader,
I've been so excited for this release and I'm thrilled it's finally here! I want you to love everything about Jordan and Linc as much as I do so be sure to let me know once you've had a chance to read!
Don't forget to ORDER today! It's available in all formats: eBook, paperback, and audio with Connor Crais and Mackenzie Cartwright! I'm so excited to bring you my sexy, friends to lovers, surprise baby, office romance, different worlds story!
What reviewers are saying!
❤️  Watch out world.. The Kingstons are here to take over! Crystal's Book Review
❤️  Wow. Carly has done it again! This is the first book in her new Kingston Series but you see tie ins from her Dare Nation and other Dare books. She has created a whole new family full of characters to love. I might even say they are some of my favorites of Carly Phillips. CPanko, Bookbub Reviews
❤️  I was not sure we would ever find another family quite like our Dare Nation but it seems author Carly Phillips has given us the Kingston family. They are right up there with them. Sandi Ramirez, Bookbub Review
❤️  Just One Night is a sizzling, emotional, and amazing tale. Eileen, Bookbub Review
Get your copy today! All links are below. I hope you enjoy!
Take care and happy reading!
Xo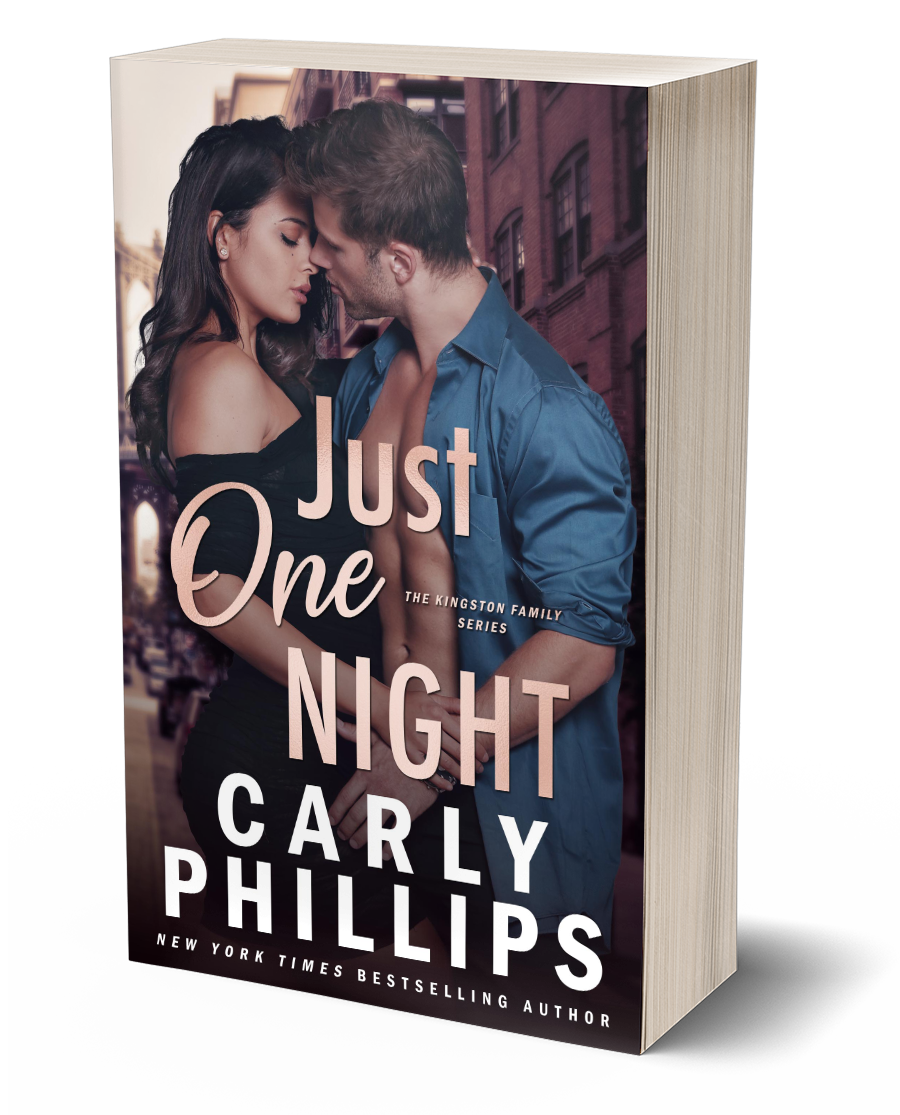 Kindle: https://smarturl.it/OneNightKindle
Nook: https://smarturl.it/OneNightNook
Apple: https://smarturl.it/OneNightApple
Kobo: https://smarturl.it/OneNightKobo
Googleplay: https://smarturl.it/OneNightGoogleplay
AmazonPrint: https://smarturl.it/OneNightAmzPrint
Audible: https://smarturl.it/OneNightAudible
Amazon Audio: https://smarturl.it/OneNightAmzAudio
iTunes Audio: https://smarturl.it/OneNightAppleAudio