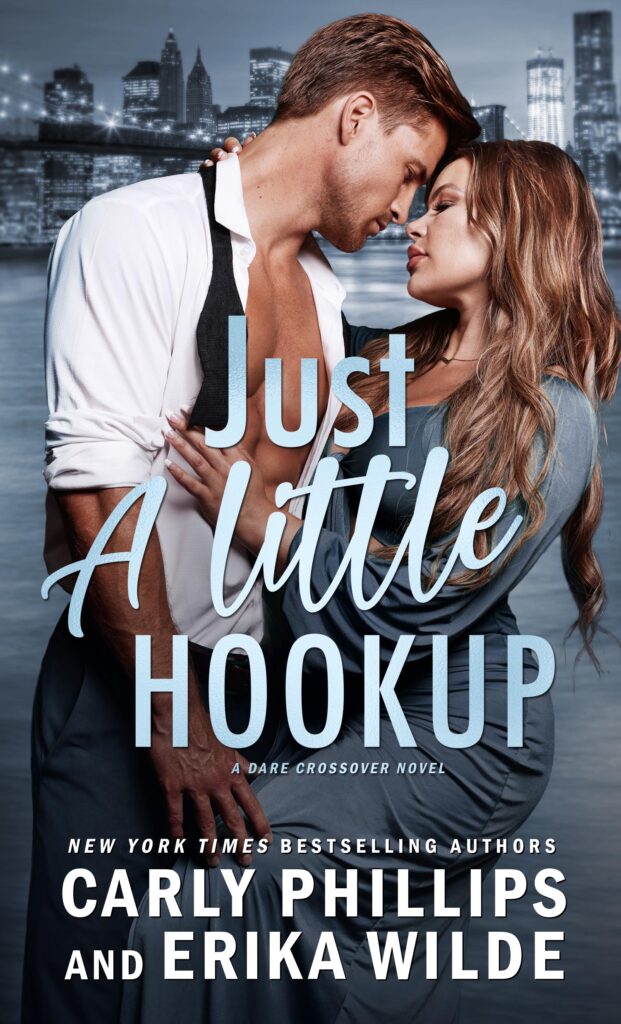 Carly Phillips, and Erika Wilde are back!
You asked for more characters in the Kingston ~ Dirty Dare world and we're giving them to you!
JUST A LITTLE HOOKUP – Coming March 21st
When Jessica Cavanaugh bids on her brother's business partner in a bachelor auction, it's supposed to be payback for old-time's sake. Not the weekend of sexy fun she can't forget.
What is Derek Bettencourt supposed to do when he can't get the self-assured, full-figured, forbidden woman out of his head?
A Dare Crossover novel featuring Derek Bettencourt from Carly Phillips' novel, Just One Taste and more characters you've come to love from the Kingston ~ Dare world!
With more to come in the Kingston ~ Dare world!
Preorder:
Narrated by Connor Crais and Samantha Cook!
Print & Audio preorders coming soon!