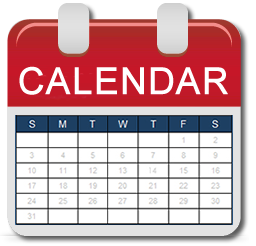 How do you keep track of your life? For years, I used a big 8×10 calendar that had enough room for the kids' activities and appointments as well as my own.  Then, I downgraded to a small pocket calendar in my bag so I could make appointments on the run and while I was out of the house.  As the iPhone era grew, people who knew I was a big techie couldn't understand why I had a paper calendar when my phone would do everything — uh … creature of habit! Eventually and shockingly I let myself rely on my phone calendar – iCal.  Everything in my computer (which showed me a nice big screen of the month like my old calendars) would be on my phone so I could make appointments when I needed to.
But lately this hasn't been the case.  Lately, there are many things not showing up on my phone that are on my calendar and visa versa.  I've been really annoyed and frustrated.  I mean I need to rely on this right? I tried to Google the problem and got nowhere. At some point, I must have seen or read that the problem has to do with the amount of items in your calendar.  Over a certain amount and they won't transfer/show up.  I have no idea if this is true. I just know … THINGS AREN'T SHOWING UP. :headbang:
Two days ago,  I ordered a calendar from Amazon.  It's not tiny and it's not large.  It's annoying in that it has monthly and weekly, so I needed to take paper clips and clip so I only turn from month to month.  It fits in my huge handbag, so that's OK and it's not heavy so it doesn't add weight to my already ten ton purse.  But still.  This isn't right.  In the age of technology, I should be able to have ONE calendar and rely on it right?  Sigh.
So … two questions.  If you have an answer to my iPhone iCal issues, I'd love to know.  And how do you keep track of everything in your life? Paper? Computer/cloud technology like I tried? What works for you?