I met Kelly Jamieson via Twitter after I read her books and raved about them on social media. Kelly is an auto-buy author for me so I definitely wanted her to write for the Dare to Love world. Luckily for me – and all of you – she said yes! Kelly brings you a story set in the world of the NY Cousins, Dare to Surrender and Dare to Submit … a hot yet emotional story!
DARE ME by KELLY JAMIESON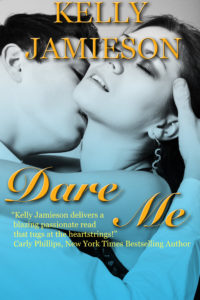 Love hurts…even when you don't believe in it…
Interior designer Micki Arnott is anticipating her boyfriend's marriage proposal with excitement. She and prominent businessman Garrett Caulfield have been seeing each other for over a year and they're in love. Okay, maybe Garrett hasn't actually said those three little words, but Micki knows he feels them. But instead of a diamond ring, Garrett hands her a contract…
Garrett wants Micki to move in with him, to commit to him and only him, but he doesn't believe in love and marriage. After watching his parents cheat and hurt each other all while proclaiming their love, that's not what he wants his life to be. A contract seems like the perfect way to make sure he and Micki both understand the parameters of their relationship.
When Micki throws Garrett's contract in his face and tells him to never call her again, he's shocked and confused. He's not a quitter, but he's not going to fight with Micki like his parents did. Micki knows she's doing the right thing—she deserves to be loved and isn't going to waste her life on a man who doesn't even believe in love. Garrett blames his misery on too much scotch…but what if that pain isn't really the mother of all hangovers…what if it's…love?
NOTE:
As the world is licensed to Amazon, the books are available on Amazon only. If you aren't a Kindle user, no worries! You can still read the stories on the FREE Kindle APP that you can download on your computer, smart phone or tablet. DOWNLOAD HERE!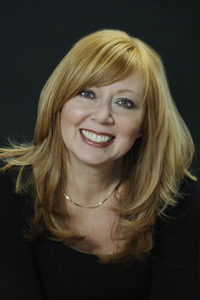 Kelly Jamieson is a best-selling author of over thirty-five romance novels and novellas.  Her writing has been described as "emotionally complex", "sweet and satisfying" and "blisteringly sexy". She likes coffee (black), wine (mostly white), shoes (high) and watching hockey!