I've known Marquita Valentine since I wrote Perfect Together and she sprinted with me on Twitter. Somehow it feels like it's been much longer! Marquita is my daily text buddy, my matching pj-wearing pal and REALLY good friend considering how she fit this book into her already insane writing schedule. Marquita brings you a detective who works with Decklan Dare … and he's a sexy, yummy hot guy who knows how to make a lady swoon …
DARE ME ONCE by MARQUITA VALENTINE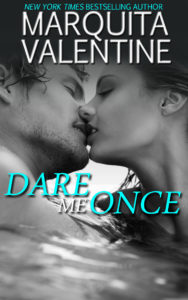 All police detective, Bryce Sinclair, wants is two weeks away from it all, and his grandparents' cottage on the Chesapeake Bay shore fits the bill. A fridge full of beer and blue crabs is all he needs. Though, the hot, little waitress at the pier would be a welcome addition. He's not looking for forever, just a good time.
Kayla White doesn't have time for tourists who try to buy her personal time instead of her award winning crab cakes. She's too busy trying to start over after the last man stole her heart…and cleaned out her bank account. But, when a sexy, smooth talking stranger catches her attention, will she dare take a chance on him?
NOTE:
As the world is licensed to Amazon, the books are available on Amazon only. If you aren't a Kindle user, no worries! You can still read the stories on the FREE Kindle APP that you can download on your computer, smart phone or tablet. DOWNLOAD HERE!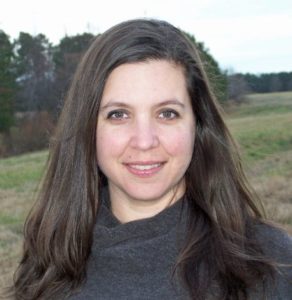 New York Times and USA Today Bestselling Author, Marquita Valentine, writes sexy heroes that make you swoon and sassy heroines that make you laugh. She's the author of the bestselling contemporary romance series, Holland Springs, and the new adult romance series, Boys of the South.
Marquita met her husband aka Hot Builder at Sonic when they were in high school. She suggests this location to all of her single friends in search of a good man–and if that doesn't work, they can console themselves with cheesy tatertots. She lives in North Carolina in a very, very small town with Hot Builder and their two children.