Rival's Dare by Victoria Blue
http://amzn.to/21duCfT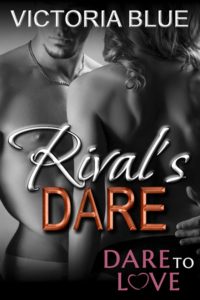 Does the name Alex Dare ring a bell? Well I'm the guy who rang his bell—literally. My name is Rival McGuire, and my career soared to new heights while his crumbled into retirement from the head injury I dished out.
My father's proudest moment.
The moment I've been trying to forget.
Now, if I can learn to live with the man I've become, maybe I can find the happiness I've been searching for my entire life with one incredible woman, Lennon Mayes. She says she loves me for the man I am, not the man everyone else thinks I am.
Can I believe her? I'm not sure. I have no idea if I can become the man she thinks I am. But if I don't figure it out soon, I'll lose more than the hunger I left behind on the gridiron that day.
I'll lose her.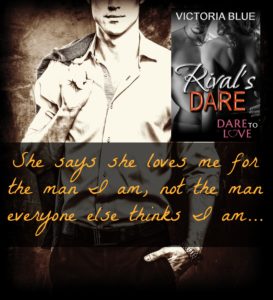 Meet Victoria Blue
Victoria Blue lives in her own portion of the galaxy known as Southern California. There she finds the love and life sustaining power of one amazing sun, two unique and awe inspiring planets and three indifferent, yet comforting moons. Life is fantastic and challenging and everyday brings new adventures to be discovered. She looks forward to seeing what's next!
Author links: