NEWS NEWS NEWS!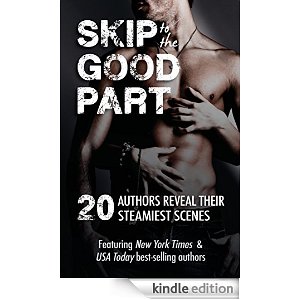 I have something awesome coming for you! You know how you all love "the good parts" of a book? You know what I mean. The steamy, get you in the mood parts?
Well, thanks to Jasper Press, I've joined with 19 other authors to bring you just that – SKIP TO THE GOOD PART – a collection of the hottest author's steamiest scenes – guaranteed you'll find new to you authors for only $ 0.99!
Including: Raine Miller, K. Bromberg, Kendall Ryan, Denise Grover Swank, S.L. Scott, and so many more! (Did you see those names!?) BE SURE TO SHARE THIS LINK WITH FRIENDS!
PREORDER TODAY – Coming on November 20th!
Kindle – www.smarturl.it/sttgp1cp
Other formats coming soon!