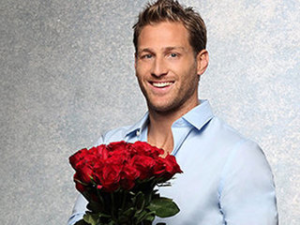 BLOG: The Bachelor … no I don't mean my book but the show.  I really am not a fan of the television show. I don't like that 27 women (or men on The Bachelorette) are vying for one man.  It's gross.  He's kissing everyone.  He can't say I love you.  They do, not knowing what's at the end. Where's the self respect? That said, it makes DARN GOOD TV.  There.  I admitted it.  But I do think it was more this season because there was just so much DRAMA.  Even this bachelor managed to create drama around himself.  HE CRIED.  Often.  Not just because I write manly Alpha men in my books but to me? That's a turn off.
This year's bachelor started off with everyone loving this sexy Latin man.  Let's face it, Juan Pablo is a good looking guy!  But have you ever seen a bachelor who started off so wanted become so hated so fast? Andi went into the fantasy suite half in love with him and came out totally repulsed and done.  Two women left – not because of anything at home, not because the drama was too much for them, but because of HIM.
Still, last night's The Women Tell All definitely showed women with sour grapes. That wasn't as interesting as the women who really got close to him and had something to say.  I had blast watching it.  I'm not ashamed to admit it, although to quote Kelly Ripa, "I may feel a little dirty" afterwards, LOL.  After all … It's all right!
Okay … let's go.  Did you watch? Not watch? What did you think? Did you enjoy it on a laughter level like I did?