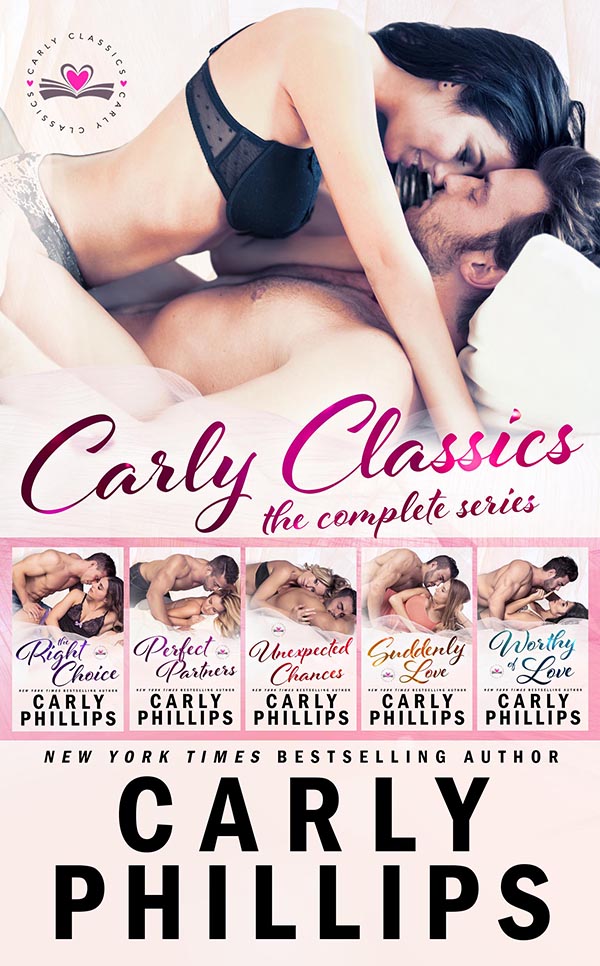 Carly Classics The Complete Series
Series:
Tropes:
Release Date
: October 7, 2015
A Set of 5 Contemporary Novels
This Box Set includes 3 standalone novels and 2 standalone novellas:
THE RIGHT CHOICE
Marry for friendship? Or wait for love?
Advice columnist Carly Wexler has mapped out her entire life, and she's convinced by marrying her best friend she'll find happiness. The fact that they have no sexual sparks? No problem. Or so she thinks…until Mike Novak, her finance's brother, arrives for the wedding.
Could the best man be right choice for her after all?"
PERFECT PARTNERS
Friends to lovers…
They lost their siblings in a car crash and fought over their orphaned niece in court. Now they must find a way to get along for the good of the little girl they both love.
Can an unapologetic, arrogant attorney with a soft spot for his niece find a way to open his heart to the one woman he doesn't think he can trust?
UNEXPECTED CHANCES
Headline:
Hollywood heartthrob returns home for the girl he left behind.
Dylan North is back … ten years after he left his small town and high school sweetheart behind. But is he here to stay?
Dr. Holly Evans has a great career and a fulfilling life. The last thing she needs is Dylan's visit stirring up old feelings.
Can his unexpected return reignite their love … or does happily ever after only happen in the movies?
SUDDENLY LOVE
Do you ever really forget your first love?
Lissa Gardelli hasn't seen Trevor Dane since he left their small town to earn his spot on the right side of the tracks, but neither has really moved on from their passionate teenage affair or the heartbreak that followed.
What starts out as business only quickly moves into the bedroom — and they discover the sparks between them burn brighter than ever. This reunion can be their second chance,
If Trevor can accept everything about Lissa, including her daughter.
WORTHY OF LOVE
Can One night of passion make him feel worthy of love?
Police officer Kevin Manning feels responsible for his partner's death.
Nikki Welles is grieving the loss of her brother, the only family she had left.
One night of shared passion leads to so much more than either anticipated —
A baby he'd never expected.
Another opportunity to get things right.
If only he can convince her to give him a second chance.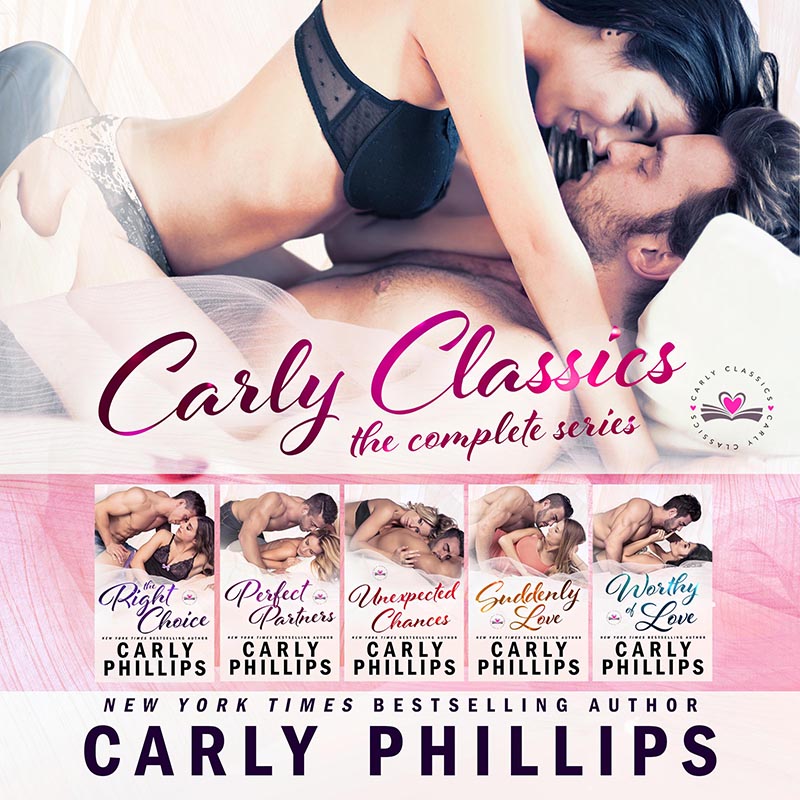 Listen to Audio
Narrated by: Sophie Eastlake, Pepper Jackson