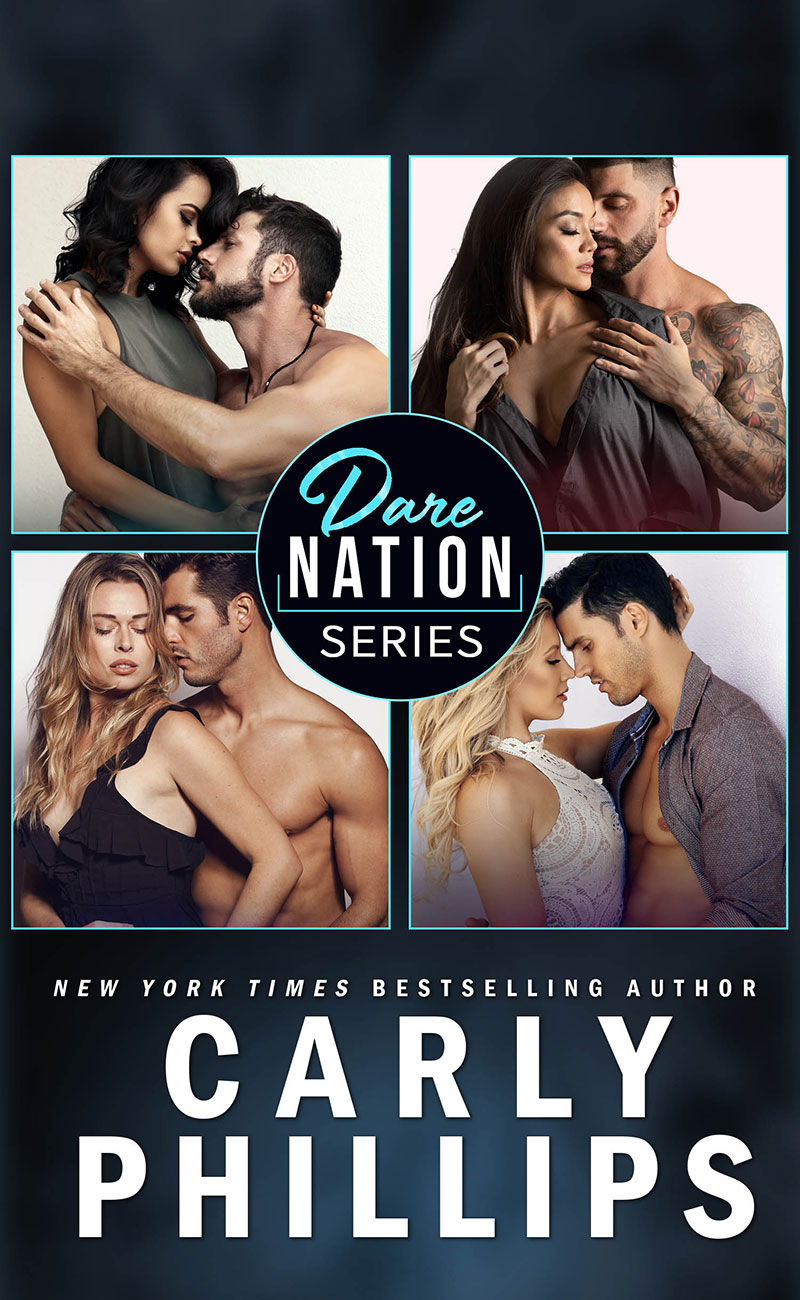 Series:
Tropes:
Release Date
: November 18, 2021
Dare Nation — The Complete Series
4 books in one amazing package! Each stands alone.
Dare to Resist
He's about to find a baby on his doorstep…
and his assistant in his bed.
Austin Prescott is a lot of things. Ex-football player. Sports agent. And as of this morning? Father. Finding a baby on his doorstep should have been a joke, but the pink sticky note and baby carrier she came in is deadly serious.
What's an out-of-his-depth bachelor to do? Call his tempting and beyond gorgeous executive assistant and beg her to move in.
Close quarters. A baby. Undeniable chemistry. What could possibly go wrong?
Dare to Tempt
He's a smooth-talking jock in trouble.
She's the solution to his problems.
Love is the last thing they expected to find.
Damon Prescott had it all. Star quarterback. Money. Fame. Now? He's being accused of taking performance-enhancing drugs and banned from the sport and team he loves. Determined to prove he's innocent, he hires tough-as-nails private investigator Evie Wolfe.
Evie's used to men dismissing her, especially playboys like Damon Prescott, so she's not buying the sexual lines he's trying to sell. She's with him to do a job, nothing more. But you know what they say about the best-laid plans? Sometimes you end up between the sheets with an arrogant football player anyway.
Dare to Play
He's the bad boy of baseball who's about to lose everything.
She needs a husband to get custody of her teenage sister.
Suddenly a marriage of convenience doesn't look so bad.
Pitcher Jaxon Prescott has a lot on his plate. Major League Baseball. Reputation as a player. And now? He's on the verge of losing it all. What's a bad boy to do? Marry his sister's best friend to save his career, even if it's the opposite of everything he wants and believes in.
Macy Walker needs to provide stability, and marrying someone would do the trick. Luckily for her, her best friend's brother needs a wife. They're this close to getting exactly what they want—as long as they don't fall in love.
Dare to Stay
He's the one who left.
She's the one he left behind.
Willow James, athletic trainer for the Miami Thunder football team, knows abandonment and hurt. A child of foster care, she's been moved around and left behind more times than she cares to count. Just when she was starting to let her guard down with Braden Prescott, he left for a two-year stint with Doctors Without Borders. Now he's back.
He knows leaving her once was the biggest mistake of his life. Can Willow learn to trust him not to leave, especially when adventure comes calling again?
*All Dare Nation Series books stand alone.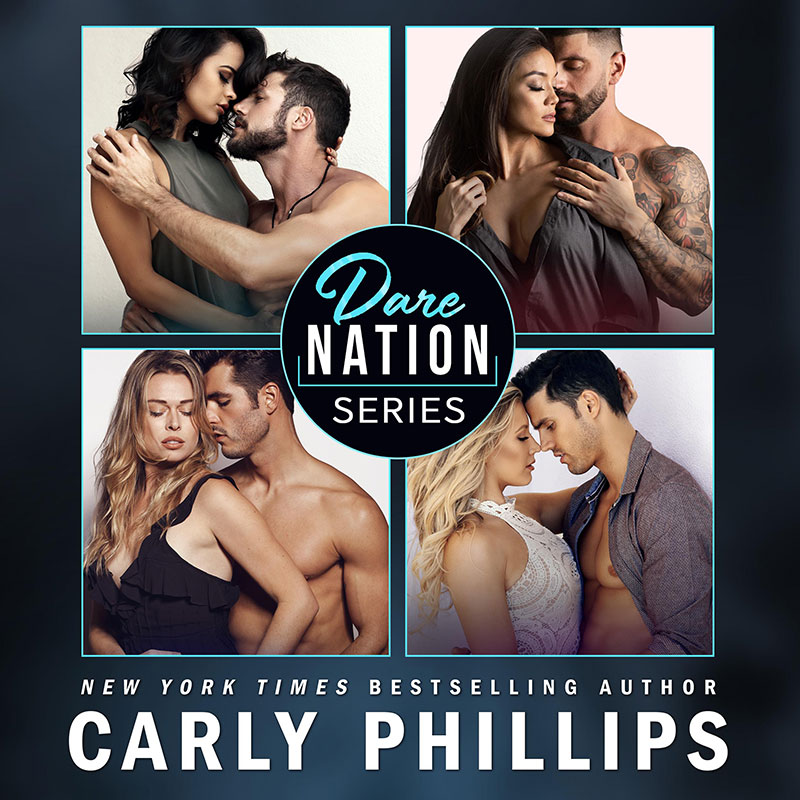 Listen to Audio
Narrated by: Erin Mallon, Joe Arden