1. WE'VE GOT ICONS!!!!!!! DID YOU ALL SEE?
2. Ian from DARE TO LOVE says go on an enter … Why? Because he's worth it!
Head HERE!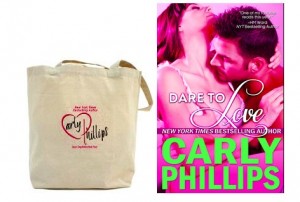 ONE lucky winner gets an e-copy of DARE TO LOVE and a Carly Phillips Tote Bag! If you've read DARE TO LOVE you can ask me to email it to a friend instead and keep the tote bag for yourself!